VRA Advises A-Z Industries on its Majority Recapitalization with MFG Partners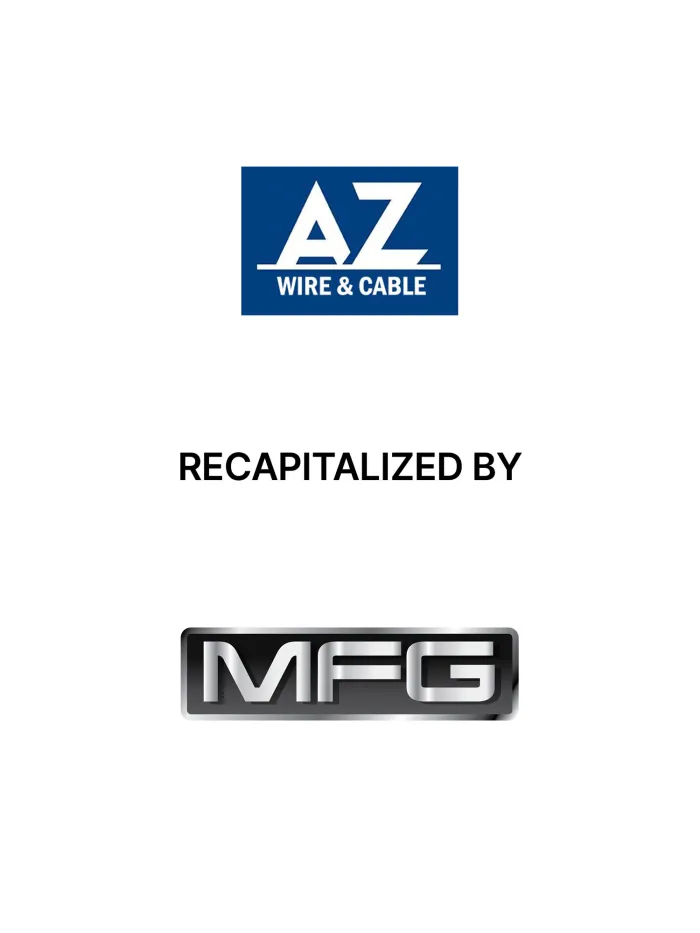 VRA is pleased to announce that A-Z Industries ("A-Z" or the "Company") has completed a majority recapitalization with MFG Partners ("MFG"). VRA Partners acted as the exclusive financial advisor to A-Z Industries. Terms of the transaction were not disclosed.
"VRA did a fantastic job with every aspect of our transaction," said A-Z Industries Co-Owner Darren Anixter. "They were thoughtful, professional and most importantly always represented our best interests. We are very grateful to VRA for what we accomplished together."
A-Z Industries is a leading distributor of premium wire and cable products for electrical distributors, original equipment manufacturers and end-users across the United States. A-Z's executive leadership team, including Darren, Todd and Eric Anixter, have a combined +60 years of wire and cable expertise. Under their leadership, the Company has diversified its portfolio of premium wire and cable products and expanded the business into seven key markets across the U.S.
MFG is a leading private equity firm that collaborates with founder and family-owned businesses to identify and execute on growth opportunities and operational initiatives. MFG invests personal capital into each of its investments, ensuring alignment of interest among investors, management teams and other stakeholders.
A-Z and MFG will work together to expand the Company's market position by leveraging A-Z's key competitive advantages and differentiated market strategy. The partnership combines A-Z's operational expertise with MFG's strong track record for driving transformational growth for middle-market distribution businesses.
"The Anixter family has been at the forefront of the wire and cable industry for generations," said VRA Director, Thomas Jordan. "Darren, Todd and Eric have done a tremendous job growing the business in recent years, and we were delighted they chose VRA to help them and their family through this important process. A-Z has found a great partner in MFG - we are excited to see what they accomplish together."
VRA did a fantastic job with every aspect of our transaction. They were thoughtful, professional and most importantly always represented our best interests. We are very grateful to VRA for what we accomplished together

Darren Anixter
Co-Owner - A-Z Industries