VRA Partners Advises AdvanceLaw on its Sale to Mitratech Holdings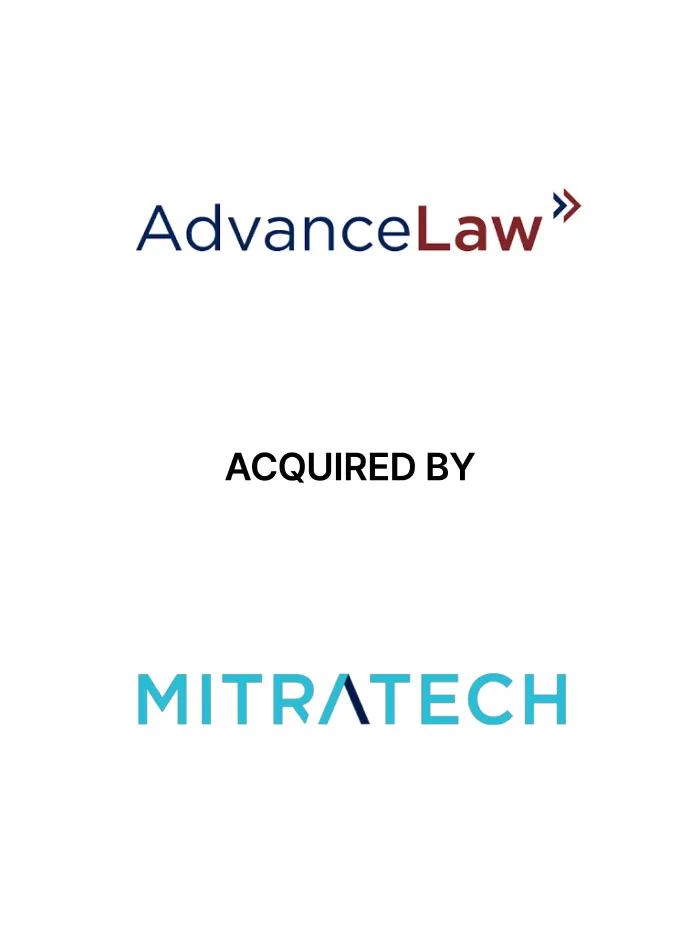 VRA Partners, LLC ("VRA Partners") is pleased to announce the sale of AdvanceLaw LLC ("AdvanceLaw" or the "Company") to Mitratech Holdings, Inc. ("Mitratech"). VRA Partners acted as the exclusive financial advisor to AdvanceLaw. Terms of the transaction were not disclosed.
AdvanceLaw is a unique marketplace through which 300 of the world's most innovative corporate general counsel (GCs) create and manage more effective law firm panels by sharing law firm performance information within the AdvanceLaw GC network. This creates superior outcomes for the general counsel and offers above-market revenue growth opportunities to top-performing law firms.
The network of AdvanceLaw general counsel evaluates lawyer performance across a number of vetted law firms, comprising 11,000 lawyers in 57 countries worldwide. Positive feedback on firm and attorney performance earns more work from member GCs, who collectively spend more than $10B on outside counsel annually. This gives AdvanceLaw law firms a large incentive to perform and innovate. As a result, clients receive the best service and quality assurance in their firm relationships.
Mitratech is a proven global technology partner for corporate legal, risk, and compliance professionals, offering a proven portfolio of end-to-end solutions that spread operational best practices throughout the enterprise, standardizing processes and accelerating time-to-value. That helps legal and governance, risk and compliance teams rise to the challenge of serving the evolving needs of the modern, dynamic enterprise.
VRA Partners, an independent Atlanta-based investment bank, focuses on providing M&A services to leading middle-market companies and private equity firms. VRA Partners also assists companies with raising capital for growth, acquisitions, recapitalization, going-private and management buy-out transactions, and provides fairness opinions, valuations and strategic advisory services. The professionals of VRA Partners have transaction experience across a broad range of industry sectors, including consumer and retail, business services, healthcare services and technology, industrial products and services, and technology and communications. VRA Partners, LLC is a Member FINRA/SIPC. For more information, please visit our website at www.vrapartners.com.