VRA Partners Advises Brandt Information Services on its Sale to NexPhase Capital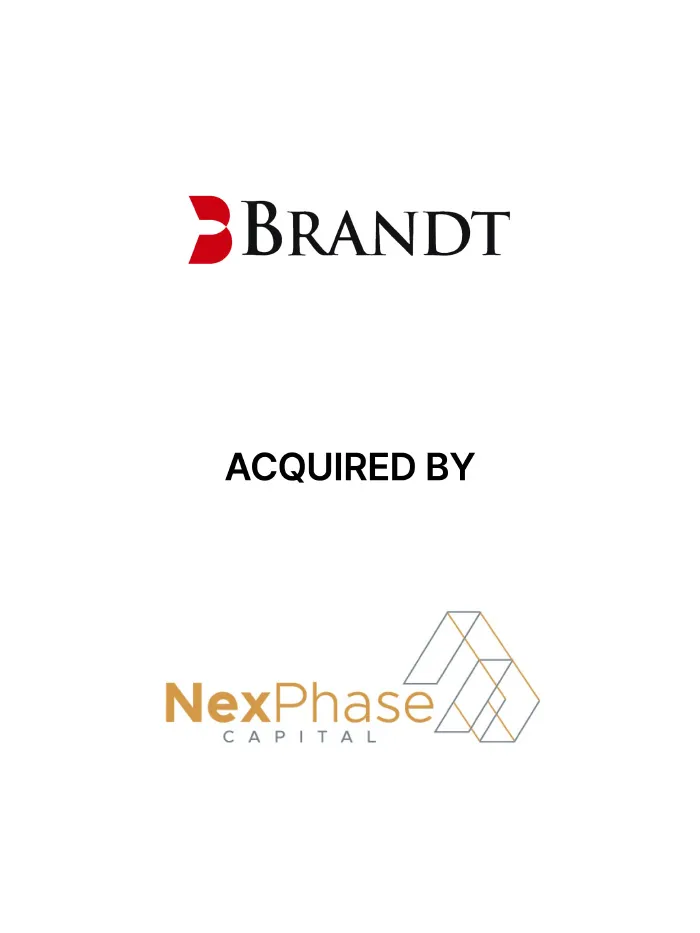 VRA Partners, LLC is pleased to announce that Brandt Information Services, Inc. ("Brandt" or the "Company"), a provider of SaaS recreational licensing solutions for local, state and federal government agencies to administer the issuance of fishing, hunting and other recreational licenses and permits, has been acquired by NexPhase Capital, LP. VRA Partners acted as the exclusive financial advisor to Brandt. Terms of the transaction were not disclosed.
Brandt is a fast growing provider of recreational licensing software solutions. The Company's innovative SaaS platform combined with extensive domain expertise enable government agency customers to enhance revenue streams, drive efficiency and reduce costs by digitizing and automating manual processes and workflows. In addition, Brandt also offers state transportation agency permitting services, as well as information technology staffing and consulting services for state and local government agencies. The Company was founded in 1985 and is headquartered in Tallahassee, Florida.
NexPhase Capital is an operationally-focused independent private equity firm that makes equity investments between $25 million and $75 million in lower middle market, growth-oriented companies in the consumer, healthcare, industrial services and software sectors. The firm was formed by the former principals of Moelis Capital Partners to execute, on an independent basis, the same operationally-focused strategy of completing control investments in lower middle market companies to create value through dedicated operating resources, new sales channels and effective partnerships. Led by Co-Managing Partners Kurt Larsen and Ted Yun, NexPhase advises $1.2B of private equity capital and maintains a strategic sub-advising relationship with Moelis Asset Management. For more information, please visit www.NexPhase.com.
VRA Partners, an independent Atlanta-based investment bank, focuses on providing M&A services to leading middle-market companies and private equity firms. VRA Partners also assists companies with raising capital for growth, acquisitions, recapitalization, going-private and management buy-out transactions, and provides fairness opinions, valuations and strategic advisory services. The professionals of VRA Partners have completed more than 600 transactions across a broad range of industry sectors, including consumer and retail, business services, healthcare services and technology, industrial products and services, and technology and communications. VRA Partners, LLC is a Member FINRA/SIPC. For more information, please visit our website at www.vrapartners.com.