VRA Partners Advises Car360 on its Sale to Carvana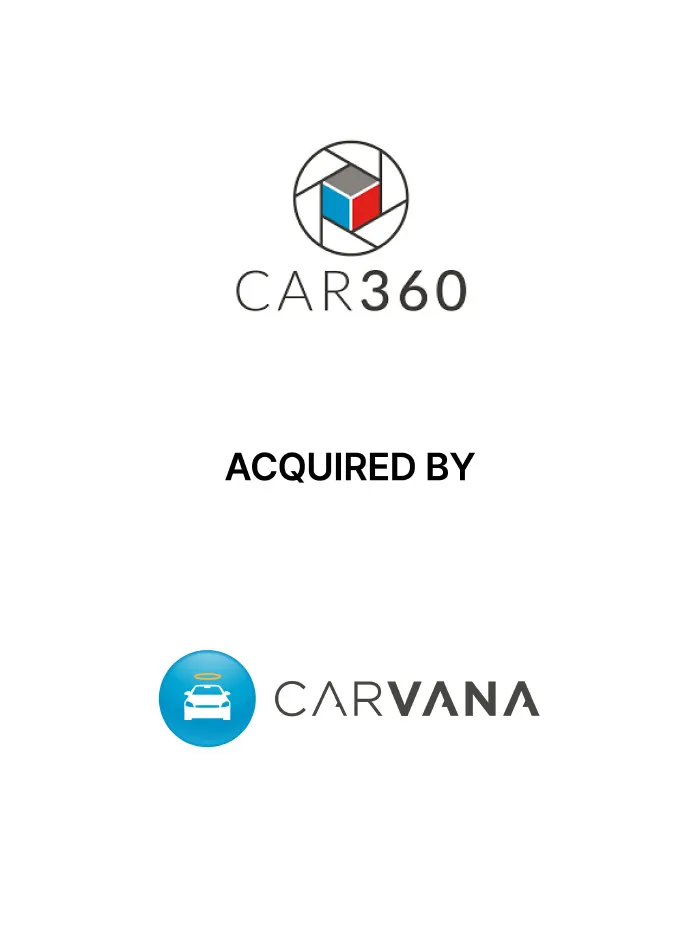 VRA Partners, LLC is pleased to announce the sale of Car360, Inc. ("Car360" or the "Company"), the innovation leader in virtual car presentation software, to Carvana Co. (NYSE: CVNA), a leading e-commerce platform for buying used cars. The transaction closed on April 12, 2018. VRA Partners acted as the exclusive financial advisor to Car360. Terms of the transaction were not disclosed.
Serving auto dealer groups, Car360 has created a new standard for inventory marketing and brand experience. Seamlessly integrated with a dealership website, Car360 combines traditional car photography with 360˚ interactive imagery and annotated VIN data. Captured on a mobile device and viewable on any device, Car360 is one of the first commercially available uses of 3D computer vision, machine learning, and augmented reality technology for the automotive industry.
Founded in 2012 and based in Phoenix, Carvana's (NYSE: CVNA) mission is to change the way people buy cars. By removing the traditional dealership infrastructure and replacing it with technology and exceptional customer service, Carvana offers consumers an intuitive and convenient online automotive retail platform. Carvana.com enables consumers to quickly and easily buy a car online, including finding their preferred vehicle, qualifying for financing, getting a trade-in value, signing contracts, and receiving as-soon-as-next-day delivery or pickup of the vehicle from one of Carvana's proprietary automated Car Vending Machines.
VRA Partners, an independent Atlanta-based investment bank, focuses on providing M&A services to leading middle-market companies and private equity firms. VRA Partners also assists companies with raising capital for growth, acquisitions, recapitalization, going-private and management buy-out transactions, and provides fairness opinions, valuations and strategic advisory services. The professionals of VRA Partners have transaction experience across a broad range of industry sectors, including consumer and retail, business services, healthcare services and technology, industrial products and services, and technology and communications. VRA Partners, LLC is a Member FINRA/SIPC.