VRA Partners Advises Cobra Legal Solutions on its Sale to Blue Sage Capital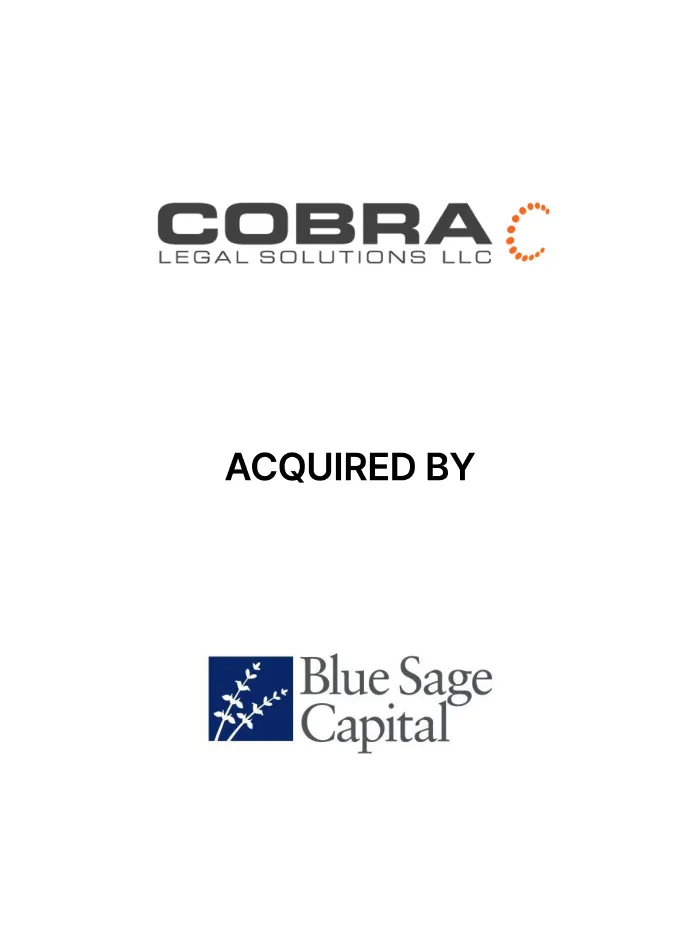 VRA Partners, LLC ("VRA Partners") is pleased to announce the sale of Cobra Legal Solutions, LLC ("Cobra" or the "Company") to Blue Sage Capital ("Blue Sage"). VRA Partners acted as the exclusive financial advisor to Cobra. Terms of the transaction were not disclosed.
Headquartered in Austin, Texas with an additional office in Chennai, India, Cobra is a leading provider of legal services including eDiscovery technology services, eDiscovery managed review, contracts management and legal research.
Headquartered in Austin, Texas, Blue Sage is a private equity firm that has been investing in profitable, growing, lower middle-market companies since 2002. Blue Sage currently has over $400 million of assets under management and seeks to partner with founders, families and management teams as the first round of institutional capital for businesses that enjoy leadership positions in niche manufacturing, environmental solutions or specialty services industries.
VRA Partners, an independent Atlanta-based investment bank, focuses on providing M&A services to leading middle-market companies and private equity firms. VRA Partners also assists companies with raising capital for growth, acquisitions, recapitalization, going-private and management buy-out transactions, and provides fairness opinions, valuations and strategic advisory services. The professionals of VRA Partners have transaction experience across a broad range of industry sectors, including consumer and retail, business services, healthcare services and technology, industrial products and services, and technology and communications. VRA Partners, LLC is a Member FINRA/SIPC. For more information, please visit our website at www.vrapartners.com.
The right timing is key to completing a successful sale. So is the right investment bank. VRA advised us to be patient and wait for optimal market conditions and business momentum before moving forward with the M&A process.

Candice Corby
CEO – Cobra Legal Solutions