VRA Partners Advises Crawford & Company on its Sale of Garden City Group to Epiq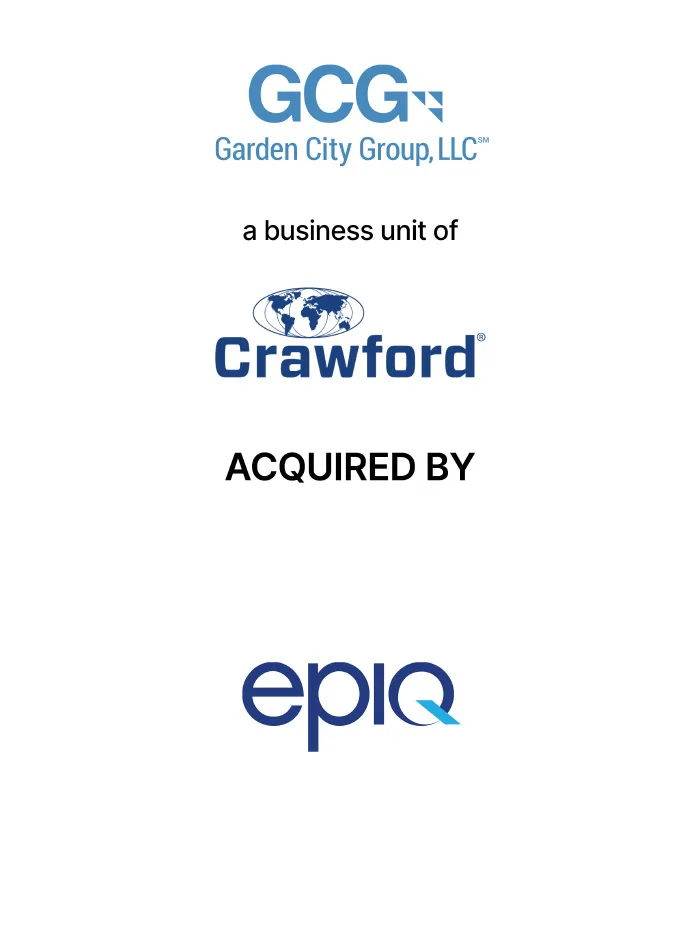 VRA Partners, LLC is pleased to announce that Crawford & Company ("Crawford") has sold Garden City Group, LLC ("GCG"), its legal administrative services business unit, to Epiq. The transaction closed on June 15, 2018. VRA Partners acted as the exclusive financial advisor to Crawford.
Crawford & Company (NYSE:CRD‐A) (NYSE:CRD‐B) is the world's largest publicly listed independent provider of claims management solutions to insurance companies and self‐insured entities with an expansive global network serving clients in more than 70 countries. GCG is a recognized leader in legal settlement administration services, including class action settlement administrations, bankruptcy and restructuring matters, mass tort settlement programs, regulatory settlements, and data breach response programs.
Epiq is a worldwide provider of legal services, serving law firms, corporations and financial institutions. Epiq takes on large-scale, increasingly complex tasks for corporate counsel, law firms and business professionals with efficiency, clarity and confidence. Clients rely on Epiq to streamline the administration of business operations, class action and mass tort, court reporting, eDiscovery, regulatory, compliance, restructuring and bankruptcy matters.
As part of the agreement, Epiq will continue to provide ancillary support services to Crawford in support of its claims operations.
VRA Partners, an independent Atlanta-based investment bank, focuses on providing M&A services to leading middle-market companies and private equity firms. VRA Partners also assists companies with raising capital for growth, acquisitions, recapitalization, going-private and management buy-out transactions, and provides fairness opinions, valuations and strategic advisory services. The professionals of VRA Partners have transaction experience across a broad range of industry sectors, including consumer and retail, business services, healthcare services and technology, industrial products and services, and technology and communications. VRA Partners, LLC is a Member FINRA/SIPC. For more information, please visit our website at www.vrapartners.com.