VRA Partners Advises ERB Industries on its Sale to Delta Plus Group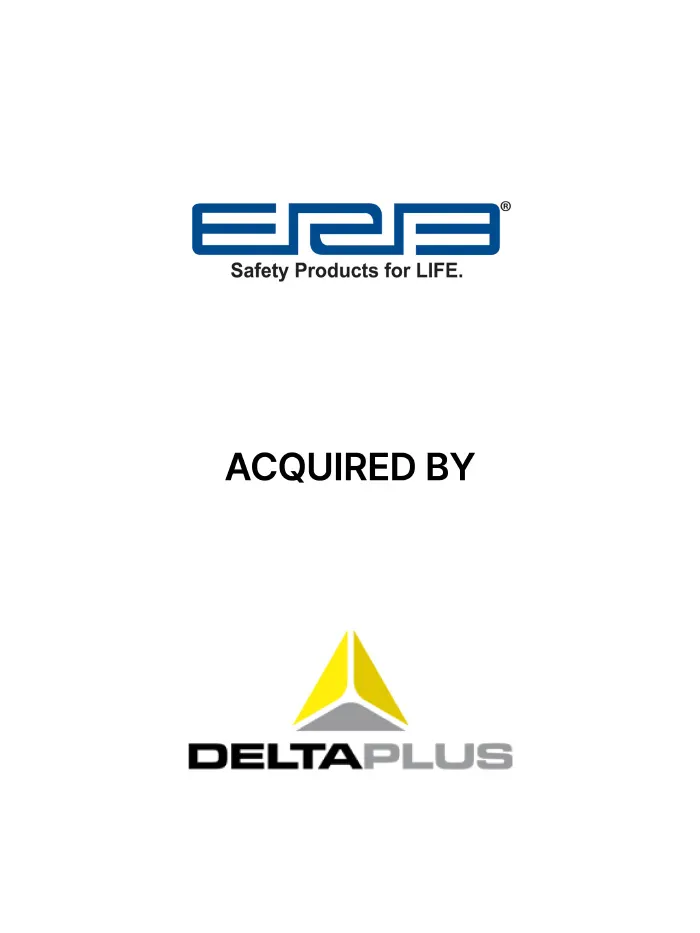 VRA Partners, LLC ("VRA Partners") is pleased to announce the sale of ERB Industries, Inc. ("ERB" or the "Company") to Delta Plus Group (ENXTPA:DLTA) ("Delta Plus"). VRA Partners acted as the exclusive financial advisor to ERB.
Founded in 1956, and headquartered in Woodstock, Georgia, ERB is a leading manufacturer of personal protective equipment and commercial apparel. Through its on-site capabilities, ERB manufactures a large portion of its products at its Woodstock facility. The Company offers head protection products as well as a wide range of work apparel, in particular high visibility apparel. ERB also offers personalization services on several of its product lines. ERB's Safety division brands include: "Made in the USA" head protection, Girl Power at Work®, Aware Wear® high visibility apparel, One Nation® protective eyewear, Coolerz® and Republic™ Gloves. ERB's Fame Fabrics division brands include: City Market®, Fame® Chef and Essentials commercial apparel.
Headquartered in Apt, France, Delta Plus is a global manufacturer of head-to-toe safety equipment for workers in construction and general industry. The acquisition of ERB allows Delta Plus to strengthen its geographical coverage in North America. ERB is the third North American acquisition for Delta Plus in the past five years.
VRA Partners, an independent Atlanta-based investment bank, focuses on providing M&A services to leading middle-market companies and private equity firms. VRA Partners also assists companies with raising capital for growth, acquisitions, recapitalization, going-private and management buy-out transactions, and provides fairness opinions, valuations and strategic advisory services. The professionals of VRA Partners have transaction experience across a broad range of industry sectors, including consumer and retail, business services, healthcare services and technology, industrial products and services, and technology and communications. VRA Partners, LLC is a Member FINRA/SIPC. For more information, please visit our website at www.vrapartners.com.