VRA Advises Fisher Nut Company on its Investment from Rural American Fund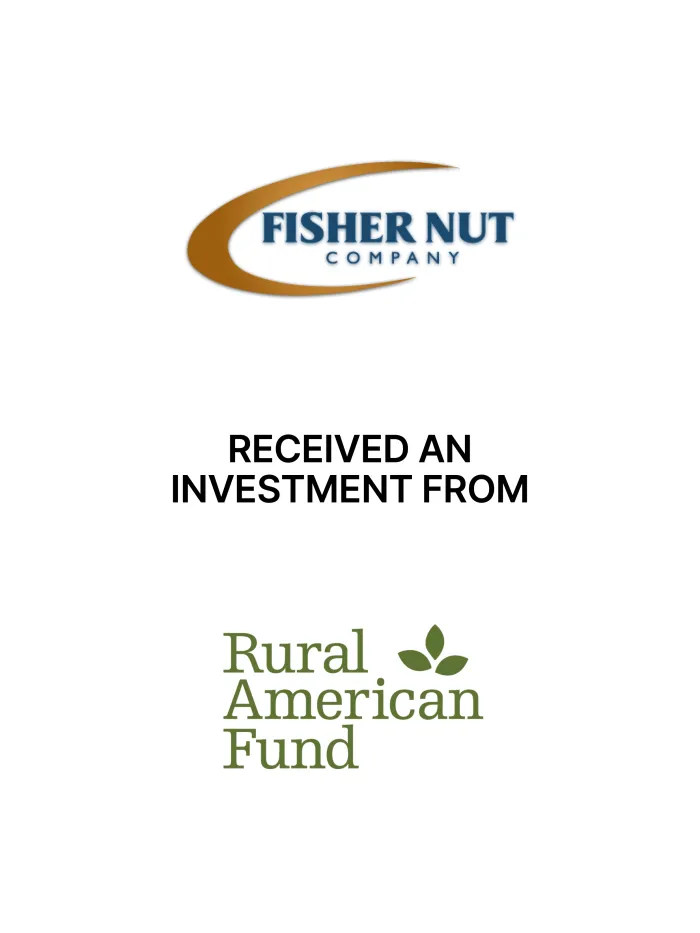 VRA Partners is pleased to announce that Fisher Nut Company ("FNC" or the "Company") has completed an investment from Rural American Fund ("RAF"). RAF made its investment in partnership with the Company's founding shareholder. VRA Partners acted as the exclusive financial advisor to FNC. Terms of the transaction were not disclosed.
Founded in 1986 and strategically located in Modesto, CA in the Central Valley of California, FNC is one of the world's top processors of high-quality almonds. The Company acquires, processes, packs, stores and distributes natural whole-shelled and in-shell almonds. Fisher Nut's state-of-the-art processing facilities utilize advanced equipment and automation technology to receive, size, sort and package almonds for the Company's global customer base. FNC's reputation for food quality and safety are cornerstones of its success.
"VRA helped us find the best partner to support the Company's continued growth objectives. Their deep transaction expertise and hands-on approach were critical throughout the process. I am very pleased with the outcome, and I look forward to an exciting future as Fisher Nut continues supporting California almond growers and the sale of their products worldwide," said FNC CEO Ron Fisher.
RAF is a Chicago-based private equity firm with an innovative, niche strategy targeting the favorable dynamics of the agribusiness market. The firm is currently investing out of its third fund.
VRA is a boutique investment bank committed to providing M&A, capital raising and strategic advisory services to business owners and executive teams interested in achieving new levels of growth or navigating key periods of transition. Our team of investment bankers think beyond tactical execution, applying bespoke strategies for outstanding outcomes. We have found success by prioritizing our clients and our people. Our team has collectively completed over 600 transactions, in every case by working in close partnership with business owners to get the right deal done. We dedicate senior-level resources with industry-specific expertise to our engagements leveraging the deep relationships we've formed through decades of delivering trusted advice. Our team has extensive transaction experience, combined with deep sector expertise in the following industries: Business Services, Consumer, Healthcare, Industrial and Technology. VRA Partners, LLC is a Member FINRA/SIPC.
VRA helped us find the best partner to support the Company's continued growth objectives. Their deep transaction expertise and hands-on approach were critical throughout the process. I am very pleased with the outcome, and I look forward to an exciting future as Fisher Nut continues supporting California almond growers and the sale of their products worldwide

Ron Fisher
Fisher Nut Company - CEO