VRA Partners Advises Intown Design on its Sale to Select Interior Concepts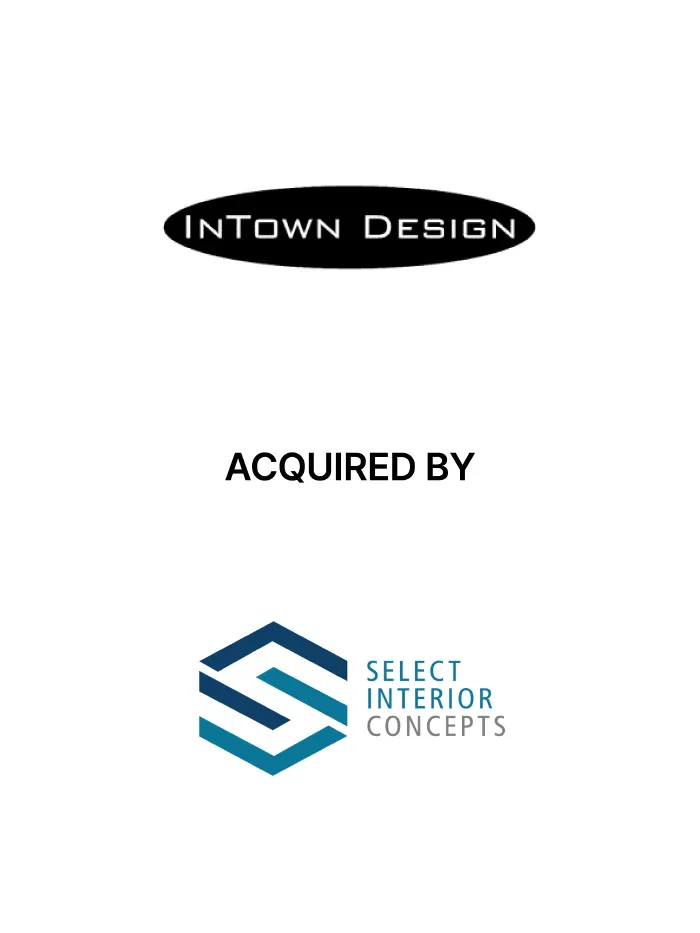 VRA Partners, LLC is pleased to announce the sale of Intown Design, Inc. ("Intown") to Select Interior Concepts, Inc. (NASDAQ: SIC). VRA Partners acted as the exclusive financial advisor to Intown. The acquisition increases Select Interior Concepts' geographic footprint and channel strength in high-growth Southeast markets.
Founded in 1999, Intown fabricates and installs granite, marble and quartz countertops in Alabama, Georgia, North Carolina, South Carolina, and Tennessee, and installs cabinets in Georgia. Intown operates three facilities in Atlanta, GA and one facility in Charlotte, NC, serving both residential and commercial customers in new-construction and repair & remodel end markets.
Select Interior Concepts is a premier installer and nationwide distributor of interior building products with leading market positions in highly attractive markets. The Residential Design Services segment provides integrated design, sourcing and installation solutions to customers, in the selection of a broad array of interior products and finishes, including flooring, countertops, window treatments, and related interior items. The Architectural Surfaces Group segment distributes natural and engineered stone through a national network of distribution centers and showrooms under proprietary brand names such as AG&M, Modul and Pental.
VRA Partners, an independent Atlanta-based investment bank, focuses on providing M&A services to leading middle-market companies and private equity firms. VRA Partners also assists companies with raising capital for growth, acquisitions, recapitalization, going-private and management buy-out transactions, and provides fairness opinions, valuations and strategic advisory services. The professionals of VRA Partners have transaction experience across a broad range of industry sectors, including industrial products and services, consumer and retail, business services, healthcare services and technology, and technology and communications. VRA Partners, LLC is a Member FINRA/SIPC. For more information, please visit our website at www.vrapartners.com.