VRA Partners Advises Ipro Tech on its Sale to ParkerGale Capital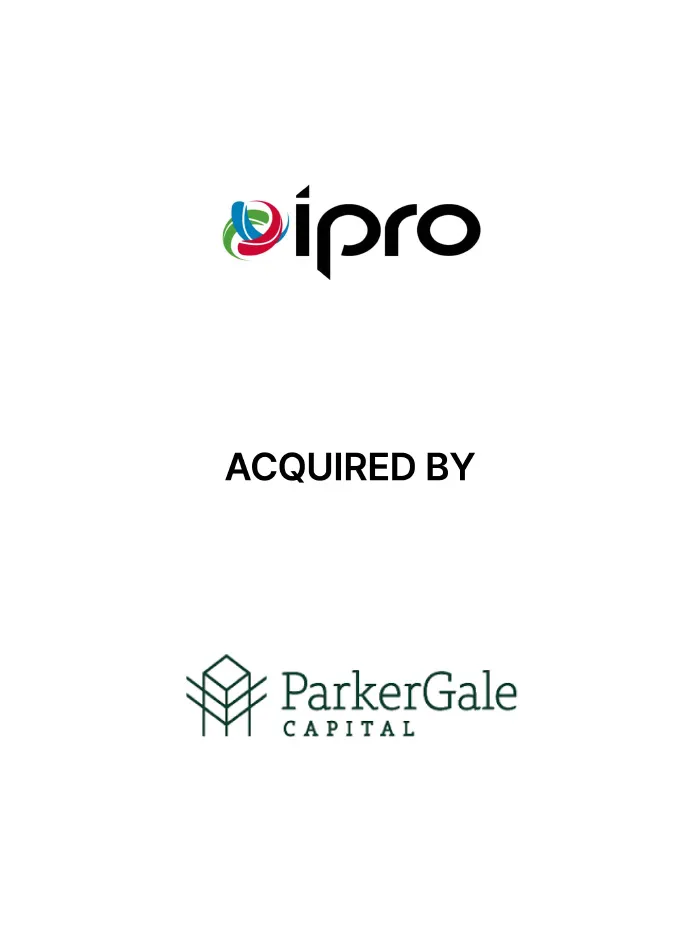 VRA Partners, LLC is pleased to announce that Ipro Tech, LLC ("Ipro" or the "Company"), a global leader in the development of advanced electronic discovery ("eDiscovery") software solutions, has been acquired by ParkerGale Capital ("ParkerGale"). VRA Partners acted as the exclusive financial advisor to Ipro. Terms of the transaction were not disclosed.

Ipro is a global leader in the development of advanced software and cloud solutions used by legal professionals to streamline and simplify the eDiscovery process. Ipro provides end-to-end coverage of the eDiscovery process through its industry leading software solutions, consulting services and robust cloud offering. Based in Tempe, AZ, the Company serves a worldwide network of service providers, law firms, corporations and government agencies.
ParkerGale is a technology focused private equity firm based in Chicago, IL. ParkerGale is dedicated to buying profitable, founder-owned software and technology-enabled services companies where the firm's operating resources can have a meaningful impact.

VRA Partners, an independent Atlanta-based investment bank, focuses on providing M&A services to leading middle-market companies and private equity firms. VRA Partners also assists companies with raising capital for growth, acquisitions, recapitalization, going-private and management buy-out transactions, and provides fairness opinions, valuations and strategic advisory services. The professionals of VRA Partners have completed more than 550 transactions across a broad range of industry sectors, including consumer and retail, business services, healthcare services and technology, industrial products and services, and technology and communications. VRA Partners, LLC is a Member FINRA/SIPC. For more information, please visit our website at www.vrapartners.com.