VRA Partners Advises Pittsburgh International Telecommunications on its Sale to PSSI Global Services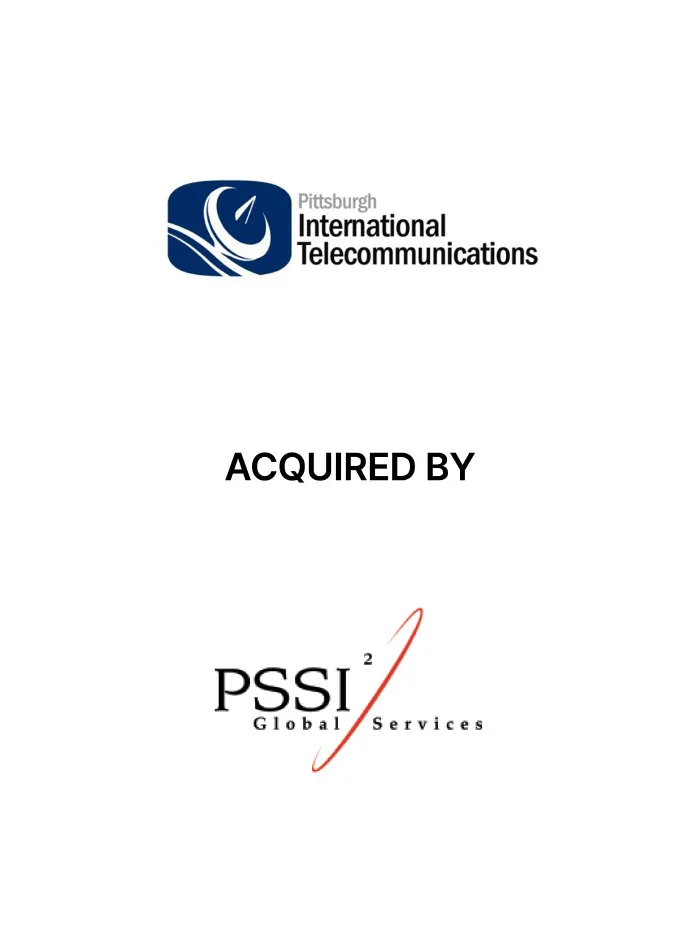 VRA Partners, LLC is pleased to announce that Pittsburgh International Telecommunications ("PIT" or the "Company"), the owner and operator of a teleport transmitting media globally, has been acquired by PSSI Global Services, LLC ("PSSI"). The transaction closed on June 16, 2017. VRA Partners acted as the exclusive financial advisor to PIT. Terms of the transaction were not disclosed.
PIT owns and operates one of the largest privately held teleports in the world. The Company delivers efficient, reliable teleport satellite services, including uplink, downlink, turnarounds, VSAT services, syndicated programming distribution and co-locations services, as well as full-time MAC-certified disaster recovery solutions delivered through a scalable and flexible design.
PSSI is a full-service provider of production and satellite transmission facilities providing high-quality personnel and equipment for single to multi-camera productions. PSSI integrates transmission and production capabilities with engineering, creative and project management expertise to provide production support for projects from media tours to complex live events.
VRA Partners, an independent Atlanta-based investment bank, focuses on providing M&A services to leading middle-market companies and private equity firms. VRA Partners also assists companies with raising capital for growth, acquisitions, recapitalization, going-private and management buy-out transactions, and provides fairness opinions, valuations and strategic advisory services. The professionals of VRA Partners have transaction experience across a broad range of industry sectors, including consumer and retail, business services, healthcare services and technology, industrial products and services, and technology and communications. VRA Partners, LLC is a Member FINRA/SIPC. For more information, please visit our website at www.vrapartners.com.