VRA Partners Advises Southwire on its Acquisition of Construction Electrical Products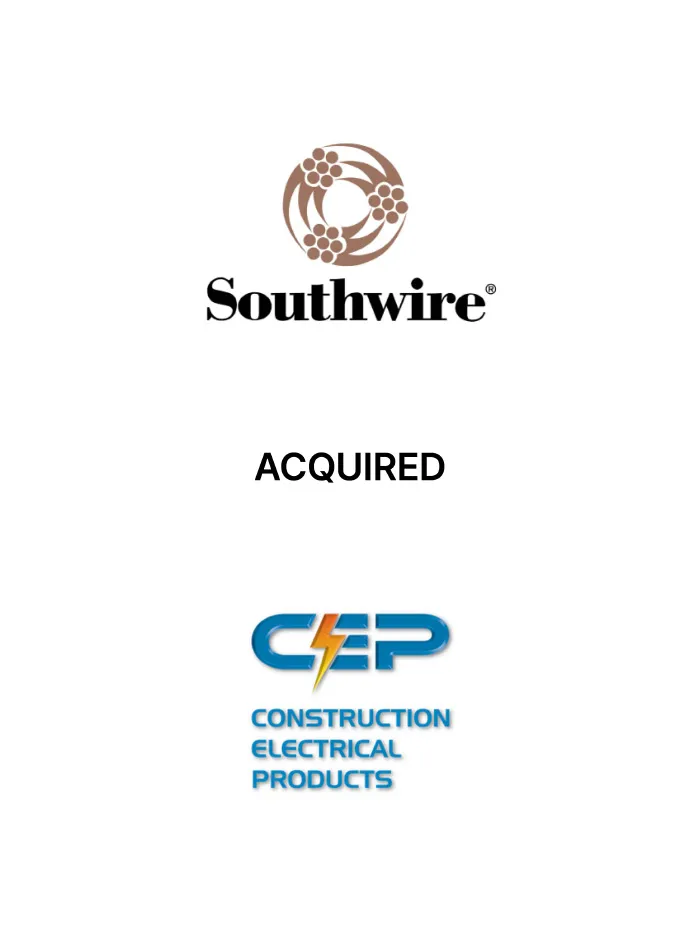 VRA Partners, LLC is pleased to announce that Southwire Company, LLC ("Southwire") has acquired Construction Electrical Products ("CEP"), a manufacturer of temporary power distribution and portable lighting products. The transaction closed on August 31, 2020. VRA Partners acted as the exclusive financial advisor to Southwire on the transaction. Terms of the transaction were not disclosed.
A leader in technology and innovation, Southwire is one of North America's largest wire and cable producers and an emerging influence in the industrial electrical space. Southwire and its subsidiaries manufacture building wire and cable, metal-clad cable, portable and electronic cord products, OEM wire products and engineered products. In addition, Southwire supplies assembled products, contractor equipment and hand tools.
CEP is an industry leader in the manufacturing of temporary power distribution and portable lighting products. Headquartered in Livermore, CA, CEP has been serving the construction and industrial markets for more than 40 years. Southwire will welcome 47 employees from CEP and will integrate its 48,000 square foot facility into Southwire's distribution footprint. CEP's existing product line will be combined with Southwire's rapidly expanding electrical safety and lighting solutions - adding popular products such as the 3-Phase Power Carts and the LED Balloon Light.
VRA Partners, an independent Atlanta-based investment bank, focuses on providing M&A services to leading middle-market companies and private equity firms. VRA Partners also assists companies with raising capital for growth, acquisitions, recapitalization, going-private and management buy-out transactions, and provides fairness opinions, valuations and strategic advisory services. The professionals of VRA Partners have completed more than 600 transactions across a broad range of industry sectors, including consumer and retail, business services, healthcare services and technology, industrial products and services, and technology and communications. VRA Partners, LLC is a Member FINRA/SIPC. For more information, please visit our website at www.vrapartners.com.