VRA Partners Advises Theragenics Corporation on its Completed Merger with Juniper Acquisition Corporation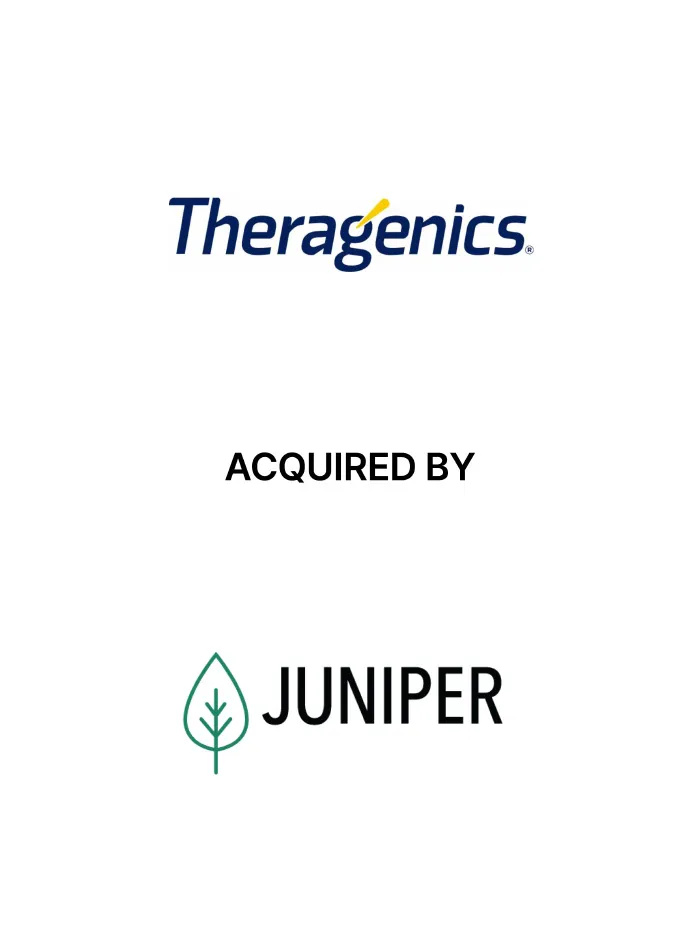 Theragenics Corporation® (NYSE: TGX) (the "Company"), a medical device company serving the surgical products and prostate cancer treatment markets, announced that it completed the merger with Juniper Acquisition Corporation, an affiliate of Juniper Investment Company, LLC ("Juniper"). As a result of the merger, each outstanding share of common stock of Theragenics (other than shares held by Juniper Acquisition Corporation) was converted into the right to receive $2.20 per share in cash, and Theragenics has become a wholly owned subsidiary of an affiliate of Juniper. VRA Partners acted as the financial advisor to Theragenics.
Founded in 1981 and based in Buford, Georgia, Theragenics operates two business segments: its surgical products business and its brachytherapy seed business. The surgical products business manufactures and distributes wound closure, vascular access and specialty needle products. Theragenics' brachytherapy business manufactures, custom loads, distributes and markets "seeds" used primarily in the minimally invasive treatment of localized prostate cancer. The Company's brachytherapy product line includes its palladium-103 TheraSeed® and its iodine-125 AgX100® devices. www.theragenics.com
VRA Partners, an independent Atlanta-based investment bank, focuses on providing M&A services to middle-market companies and private equity firms. VRA Partners also assists companies with raising capital for growth, acquisitions, recapitalization, going-private and management buy-out transactions, and provides fairness opinions, valuations and strategic advisory services. The professionals of VRA Partners have completed more than 500 transactions across a broad range of industry sectors, including business services, consumer and retail, healthcare, industrial, media and technology. VRA Partners, LLC is a Member FINRA/SIPC. For more information, please visit our website at www.vrapartners.com.