VRA Partners Advises Treeline Capital on its Sale to Dometic Group AB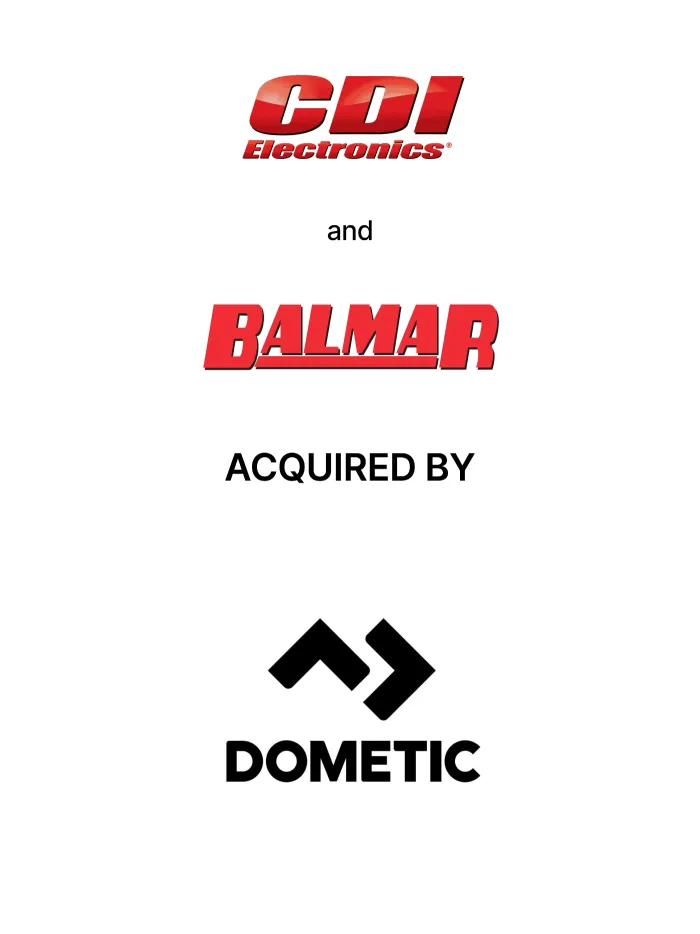 VRA Partners, LLC ("VRA Partners") is pleased to announce that Treeline Capital, LLC ("Treeline" or the "Company"), a leading provider of value-adding engineered service & aftermarket products and mobile power solutions for the North American marine and recreational vehicle markets under the CDI Electronics and Balmar brands, has completed a strategic sale to Dometic Group AB (OM:DOM) ("Dometic"). VRA Partners acted as the exclusive financial advisor to Treeline.
Through the brands CDI Electronics and Balmar, Treeline serves the fast-growing demand for mobile power solutions in the marine and recreational vehicle industries by offering engine ignition replacement parts, DC charging systems and battery monitoring systems for boats, RVs and industrial vehicles. Headquartered in Huntsville, AL, CDI Electronics' and Balmar's products are primarily sold in North America, Western Europe and Australia. The Company's offering also includes a proprietary engine diagnostic software that is licensed and used by more than 1,200 marine aftermarket dealers across North America.
Headquartered in Stockholm, Sweden, Dometic is a global market leader in the mobile living industry. Dometic supplies the global marine industry with a wide range of innovative products for both the leisure and professional markets. With a strong market position as a basis and by driving continuous innovation, Dometic has the ambition to increase its presence in the service and aftermarket business with purpose-built products, and by expanding the business into new areas. The addition of CDI Electronics and Balmar are highly complementary with the existing presence of Dometic in the mobile power solutions area.
VRA Partners, an independent Atlanta-based investment bank, focuses on providing M&A services to leading middle-market companies and private equity firms. VRA Partners also assists companies with raising capital for growth, acquisitions, recapitalization, going-private and management buy-out transactions, and provides fairness opinions, valuations and strategic advisory services. The professionals of VRA Partners have transaction experience across a broad range of industry sectors, including consumer and retail, business services, healthcare services and technology, industrial products and services, and technology and communications. VRA Partners, LLC is a Member FINRA/SIPC. For more information, please visit our website at www.vrapartners.com.