VRA Partners Advises Xact Data Discovery on its Sale to JLL Partners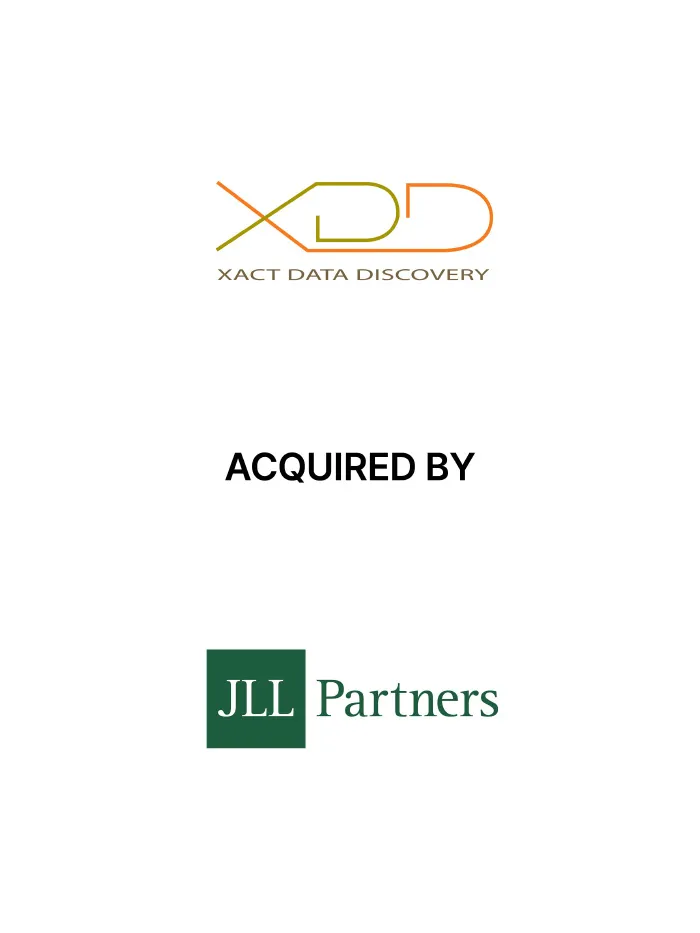 VRA Partners, LLC is pleased to announce the sale of Xcellence, Inc. dba Xact Data Discovery ("XDD"), a leading international provider of eDiscovery, data management and managed review services for law firms and corporations, to an affiliate of JLL Partners, a New York-based private equity firm. The transaction closed December 22, 2017. William Blair & Company, LLC and VRA Partners served as financial advisors. The terms of the transaction were not disclosed.
Based in Mission, Kansas, XDD helps clients optimize their eDiscovery matters by orchestrating pristine communication between people, processes, technology and data. XDD services include forensics, eDiscovery processing, Relativity hosting and managed review. XDD has 16 offices throughout the United States and two locations in India. XDD offers exceptional customer service with a commitment to responsive, transparent and timely communication to ensure clients remain informed throughout the entire discovery life cycle.
VRA Partners, an independent Atlanta-based investment bank, focuses on providing M&A services to leading middle-market companies and private equity firms. VRA Partners also assists companies with raising capital for growth, acquisitions, recapitalization, going-private and management buy-out transactions, and provides fairness opinions, valuations and strategic advisory services. The professionals of VRA Partners have transaction experience across a broad range of industry sectors, including consumer and retail, business services, healthcare services and technology, industrial products and services, and technology and communications. VRA Partners, LLC is a Member FINRA/SIPC. For more information, please visit our website at www.vrapartners.com.