VRA Partners Facilitates Peak Rock Capital's Investment in CloudNine to Acquire LexisNexis eDiscovery Product Suite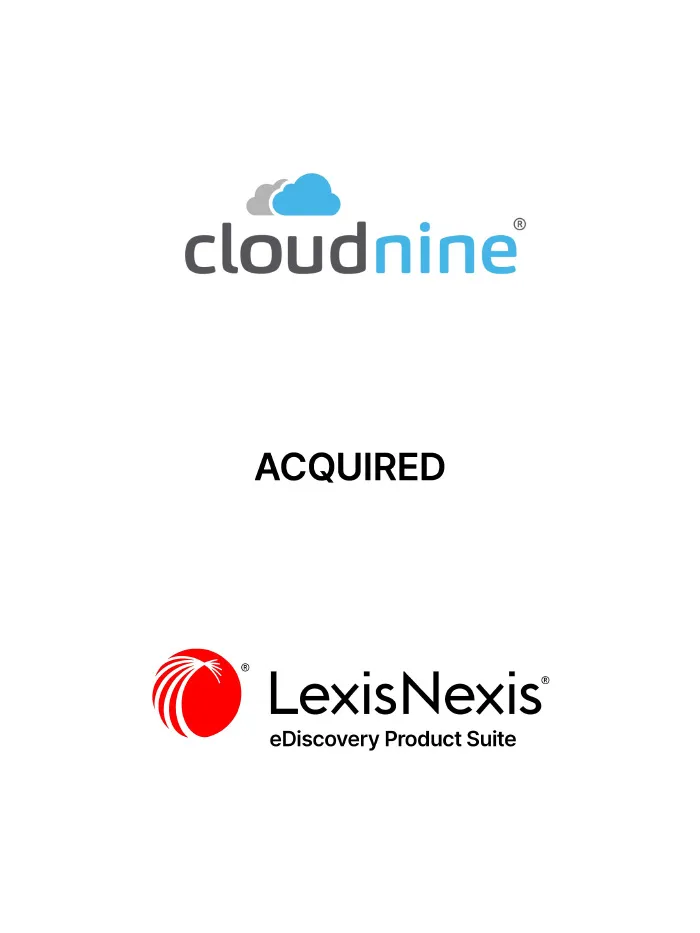 VRA Partners ("VRA") is pleased to announce that CloudNine ("CloudNine" or the "Company"), a leading provider of eDiscovery SaaS solutions, has acquired LexisNexis's eDiscovery business and product suite through an investment by Peak Rock Capital ("Peak Rock"). VRA facilitated the Peak Rock investment for CloudNine to acquire the LexisNexis assets and the transaction closed on March 26, 2018. Terms of the transactions were not disclosed.
Based in Houston, Texas, CloudNine provides SaaS-based legal technology solutions and services that streamline and automate the eDiscovery process for over 2,000 customers including more than 50 of the top AmLaw 250 firms. With the acquisition of LexisNexis's eDiscovery offerings, LAW PreDiscovery, Early Data Analyzer (EDA) and Concordance products as well as the sales, service and development teams, and the resources and support provided by Peak Rock, CloudNine is positioned to successfully service their newly combined customer-base while further expanding their eDiscovery platform through relevant business and product acquisitions.
Peak Rock Capital is a leading middle‐market private equity firm that makes equity and debt investments in companies in North America and Europe. Peak Rock focuses on investing in opportunities where it can support senior management in driving rapid growth through operational and strategic support. Peak Rock's principals have deep expertise in complex situations and cross‐border transactions, with the ability to provide tailored capital solutions and close transactions quickly where speed and certainty are priorities.
VRA Partners, an independent Atlanta-based investment bank, focuses on providing M&A services to leading middle-market companies and private equity firms. VRA Partners also assists companies with raising capital for growth, acquisitions, recapitalization, going-private and management buy-out transactions, and provides fairness opinions, valuations and strategic advisory services. The professionals of VRA Partners have transaction experience across a broad range of industry sectors, including consumer and retail, business services, healthcare services and technology, industrial products and services, and technology and communications. VRA Partners, LLC is a Member FINRA/SIPC. For more information, please visit our website at www.vrapartners.com.