VRA Partners Advises Automated Document Solutions in a Sale Transaction to IOD Incorporated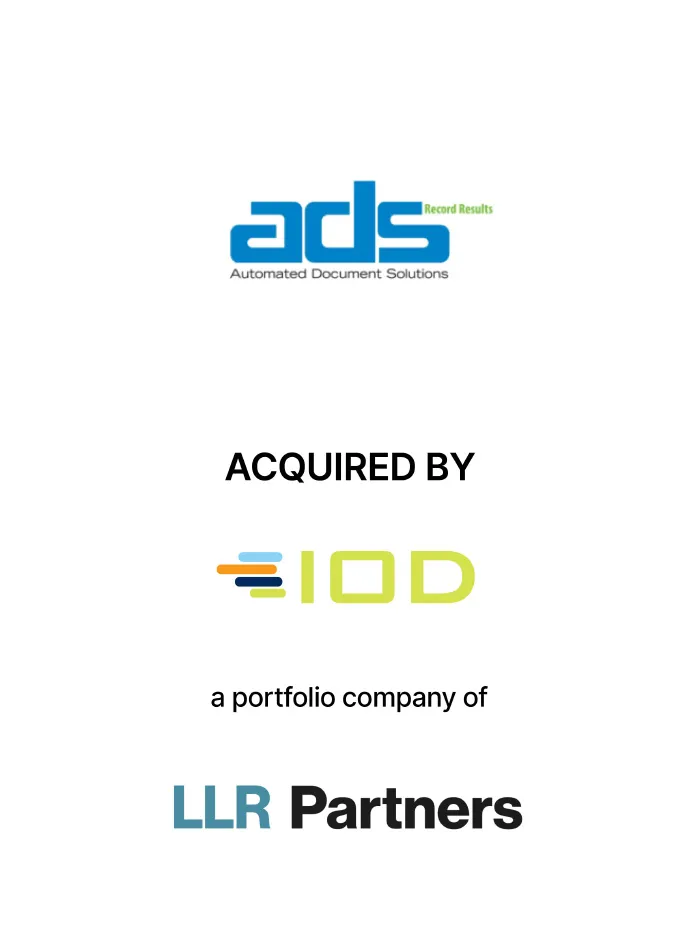 VRA Partners, LLC is pleased to announce that Automated Document Solutions, Inc. ("ADS"), a leading provider of healthcare document management and medical records imaging, has been acquired by IOD Incorporated, a leading provider of integrated HIM solutions to hospitals, IDNs, healthcare systems and clinics. IOD Incorporated, based in Green Bay, Wisconsin, is a portfolio company of LLR Partners, a private equity firm based in Philadelphia, Pennsylvania. VRA Partners initiated this transaction and acted as the exclusive financial advisor to ADS. The transaction closed on December 31, 2010. Terms of the transaction were not disclosed.
ADS, based in Mt. Dora, Florida, assists hospitals in the implementation of electronic medical records by converting paper records into digital files that are secure, searchable, and accessible. Through the use of its proprietary technology, ADS is able to improve efficiency, support patient care and enhance hospital and health system profitability.
VRA Partners, an independent Atlanta-based investment bank, focuses on providing M&A services to middle-market companies and private equity firms. VRA Partners also assists companies with raising capital for growth, acquisitions, recapitalization, going-private and management buy-out transactions, and provides fairness opinions, valuations and strategic advisory services. The professionals of VRA Partners have completed more than 500 transactions across a broad range of industry sectors, including business services, consumer and retail, healthcare, industrial, media and technology. VRA Partners, LLC is a Member FINRA/SIPC. For more information, please visit our website at www.vrapartners.com.