VRA Partners Advises Bijoux Terner on its Private Placement Transaction with Wells Fargo Capital Finance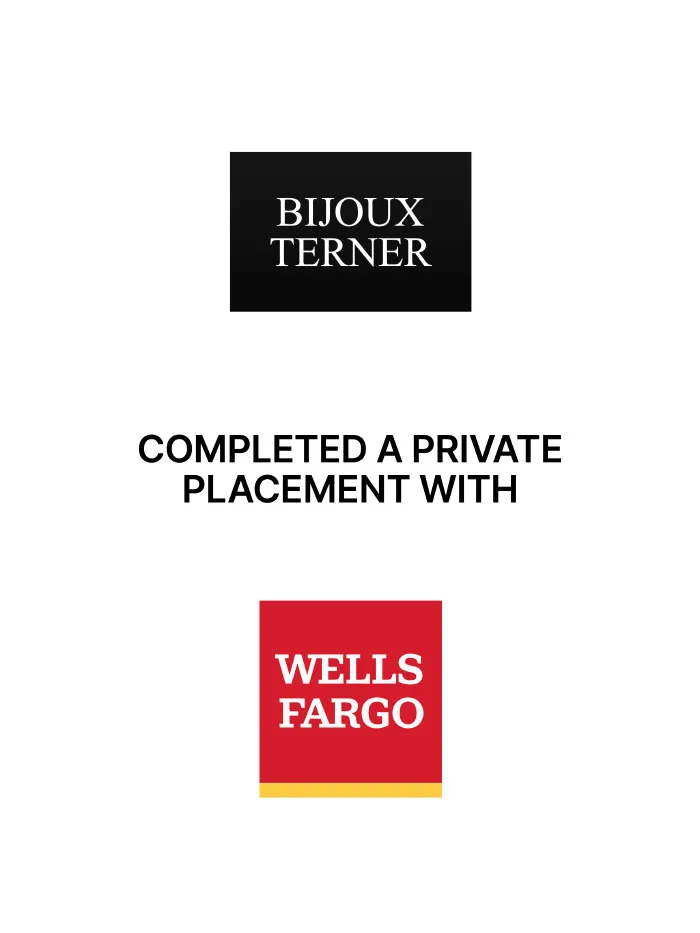 VRA Partners, LLC is pleased to announce that Bijoux Terner, LLC ("Bijoux" or the "Company"), a leading designer, supplier, and merchandiser of luxury apparel and accessories primarily to the travel retail market, has secured a new revolving credit facility with Wells Fargo Capital Finance. Proceeds from the financing will be used to refinance existing senior debt and provide additional borrowing capacity to bolster working capital reserves and fund continued growth. VRA Partners acted as the exclusive placement agent for Bijoux. The transaction closed on February 24, 2012.
Headquartered in Miami, Florida, Bijoux focuses on affordable, single-price-point product offerings within the luxury accessory segment of the travel retail market, offering more than 30,000 items across several key product categories, including watches, jewelry, handbags, and soft goods. A portfolio company of Arcapita Bank B.S.C., an international investment firm headquartered in Bahrain, Bijoux sells its products through 640 travel retail locations in 50 countries across six continents, as well as operates 15 Company-owned stores in the U.S.
VRA Partners, an independent Atlanta-based investment bank, focuses on providing M&A services to middle-market companies and private equity firms. VRA Partners also assists companies with raising capital for growth, acquisitions, recapitalization, going-private and management buy-out transactions, and provides fairness opinions, valuations and strategic advisory services. The professionals of VRA Partners have completed more than 500 transactions across a broad range of industry sectors, including consumer and retail, business services, healthcare services and technology, industrial products and services, and technology and communications. VRA Partners, LLC is a Member FINRA/SIPC. For more information, please visit our website at www.vrapartners.com.