VRA Partners Advises Cirrus Industries in its Sale to China Aviation Industry General Aircraft Co.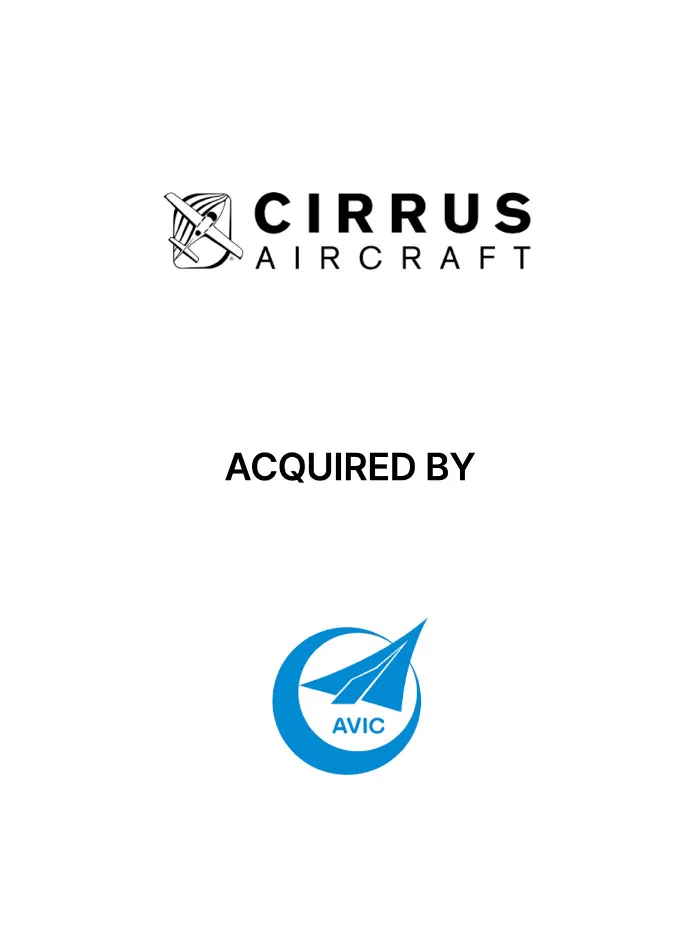 VRA Partners, LLC is pleased to announce that Cirrus Industries, Inc. (Cirrus) has been acquired by China Aviation Industry General Aircraft Co., Ltd. (CAIGA). VRA Partners acted as the exclusive financial advisor to Cirrus for this transaction.
Cirrus, based in Duluth, Minnesota, is a recognized leader in general aviation. Its all composite line of personal aircraft incorporates innovative and advanced performance, electronic and safety technologies, including the unique Cirrus Airframe Parachute System. Cirrus has delivered nearly 5,000 new piston aircraft over the last decade. The Cirrus SR22 family of aircraft has been the best-selling four-seat airplane in the world for nine years in a row. Cirrus aircraft are made in the USA and the Company has a direct sales force in North America and authorized sales centers covering export markets in 60 countries around the world.
Prior to the transaction with CAIGA, Cirrus was a portfolio company of Arcapita Bank B.S.C., an international investment firm headquartered in Bahrain.
CAIGA is a leading provider of general aircraft products and related services headquartered in Zhuhai in the Guangdong Province of China. It manufactures light piston aircraft, turboprop aircraft, jet and amphibious aircraft as well as parts and components. It also provides services including general aviation operations, pilot training and aviator clubs.
VRA Partners, an independent Atlanta-based investment bank, focuses on providing M&A services to middle-market companies and private equity firms. VRA Partners also assists companies with raising capital for growth, acquisitions, recapitalization, going-private and management buy-out transactions, and provides fairness opinions, valuations and strategic advisory services. The professionals of VRA Partners have completed more than 500 transactions across a broad range of industry sectors, including business services, consumer and retail, healthcare, industrial, media and technology. VRA Partners, LLC is a Member FINRA/SIPC. For more information, please visit our website at www.vrapartners.com.