VRA Partners Advises Construction Resources and Builder Specialties on their Merger and Majority Recapitalization with Monomoy Capital Partners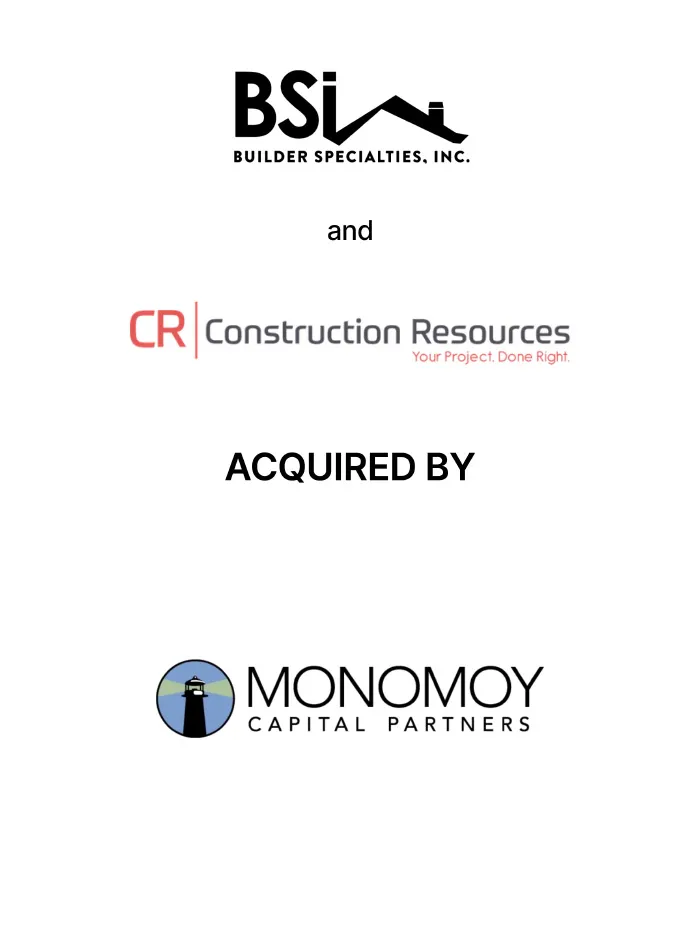 VRA Partners is pleased to announce that Construction Resources, Inc. and Builder Specialties, Inc., leading building supply companies based in Atlanta, have merged and simultaneously completed a majority recapitalization with Monomoy Capital Partners. The combined entity, now known as Construction Resources, will become the leading fabricator, distributor and installer of building products in the Southeast region. VRA Partners acted as the exclusive financial advisor to both Construction Resources, Inc. and Builder Specialties, Inc.
The combined company will offer customers specialty expertise across over 55 top brands and nine product categories, including appliances, countertops, garage doors, hearth products, tile and flooring, glass and mirror, lighting, cabinets and specialties. Through this unmatched product offering, the new company will have the unique ability to serve as a "one-stop-shop" for builders, designers, remodelers and home owners. In total the combined company will operate from 27 locations, including design centers, showrooms and distribution facilities, and serve an expanding presence in the South and Mid-Atlantic regions.
VRA Partners, an independent Atlanta-based investment bank, focuses on providing M&A services to leading middle-market companies and private equity firms. VRA Partners also assists companies with raising capital for growth, acquisitions, recapitalization, going-private and management buy-out transactions, and provides fairness opinions, valuations and strategic advisory services. The professionals of VRA Partners have completed more than 550 transactions across a broad range of industry sectors, including business services, consumer and retail, healthcare services and technology, industrial products and services, and technology and communications. VRA Partners, LLC is a Member FINRA/SIPC. For more information, please visit our website at www.vrapartners.com.