VRA Partners Advises Crown Asset Management on its Recapitalization Transaction with Credigy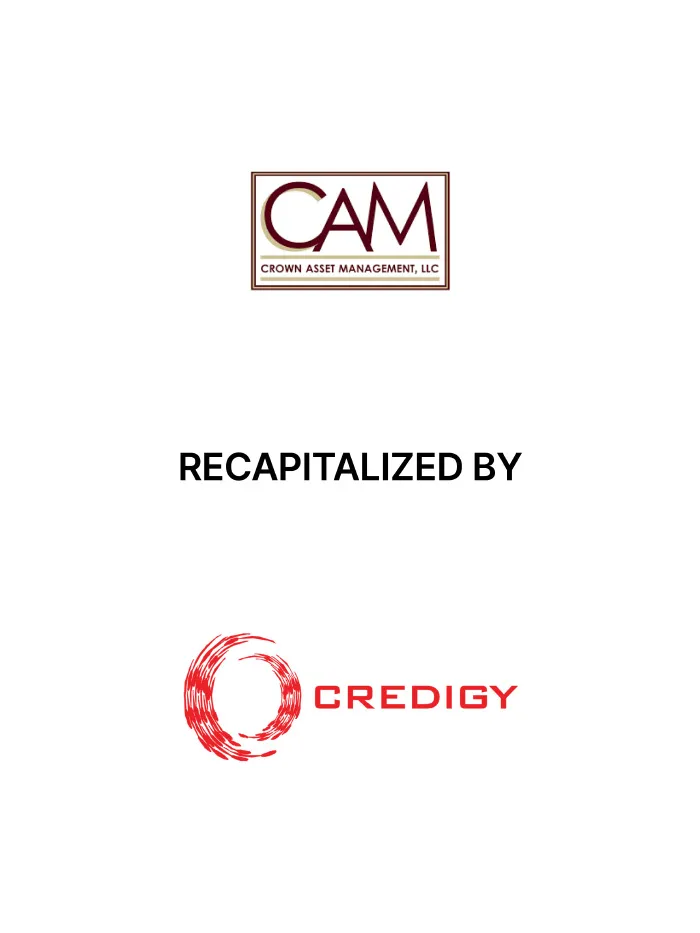 VRA Partners, LLC is pleased to announce that Crown Asset Management, LLC has been recapitalized by Credigy.
Crown Asset Management, LLC a leading purchaseR of charged off consumer debt, recently completed a recapitalization consisting of a new, three year $27 million credit facility, The credit facility, composed of senior debt and mezzanine financing, will be used to acquire portfolios of non-performing consumer debt and to refinance its previous lenders.
Brian K. Williams, Chief Executive Officer of Crown stated: "we are delighted to complete this financing after almost two years of work in a difficult credit market. This facility will allow us to begin growing again and to participate in new deals with our established business partners."
Crown and its affiliates have grown from 3 employees at the end of 2004 to 50 people. The company also employs a nationwide network of over fifty collection agencies and law firms in its activities. Crown primarily purchases discharged credit card debt, auto deficiencies and consumer loan portfolios. Since its inception, Crown has purchased nearly $1.5 billion in delinquent receivables from numerous issuers.
VRA Partners acted as the exclusive financial advisor to Crown Asset Management. The transaction was led by Brock Matthias and Bill Sherman.
VRA Partners, an independent Atlanta-based investment bank, focuses on providing M&A services to middle-market companies and private equity firms. VRA Partners also assists companies with raising capital for growth, acquisitions, recapitalization, going-private and management buy-out transactions, and provides fairness opinions, valuations and strategic advisory services. The professionals of VRA Partners have completed more than 500 transactions across a broad range of industry sectors, including business services, consumer and retail, healthcare, industrial, media and technology. VRA Partners, LLC is a Member FINRA/SIPC. For more information, please visit our website at www.vrapartners.com.