VRA Partners Advises DataRaker on its Sale to Oracle Corporation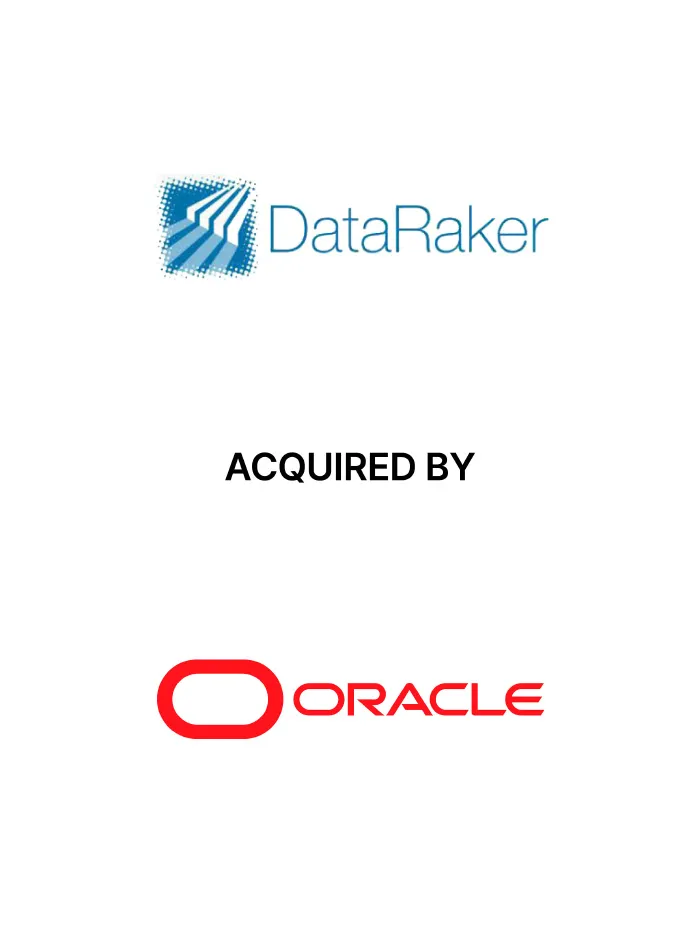 Oracle announced that it has acquired DataRaker, a provider of a cloud-based analytics platform that enables electric, gas and water utilities to leverage vast amounts of data to optimize operational efficiency and improve the customer experience.
Leading-edge utilities are investing in infrastructure to collect massive amounts of data from millions of distributed smart meters and sensors, and they require modern technologies to analyze and understand the insights provided by this data.
DataRaker's proven solutions enable customers to gain immediate benefits from smart devices, by transforming meter, customer and network data into insights that can have a dramatic impact on organizational performance.
The combination of Oracle and DataRaker's cloud-based solutions is expected to provide utilities with the most complete solution to harness the benefits of utility Big Data to improve operational performance and enhance customer experience.
VRA Partners acted as exclusive financial advisor to DataRaker for this transaction. Terms of the transaction were not disclosed.
VRA Partners, an independent Atlanta-based investment bank, focuses on providing merger and acquisition advisory services to middle-market companies and private equity firms. VRA Partners also assists companies with raising capital for growth, acquisitions, recapitalization, going-private and management buy-out transactions, and provides fairness opinions, valuations and strategic advisory services. The professionals of VRA Partners have completed more than 500 transactions with aggregate transaction value in excess of $35 billion across a broad range of industry sectors, including business services, consumer and retail, healthcare, industrial, media and technology. VRA Partners, LLC is a Member FINRA/SIPC. For more information, please visit our website at www.vrapartners.com.