VRA Partners Advises DPM Fragrance on its Acquisition by Spring Thymes Holdings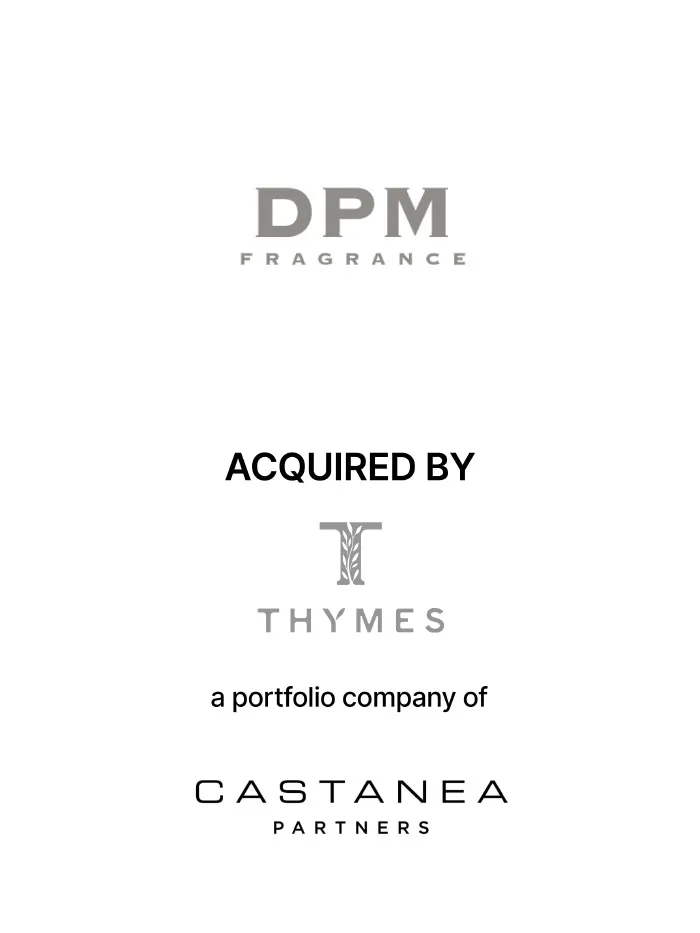 VRA Partners, LLC is pleased to announce that Desirepath Mississippi LLC ("DPM Fragrance", "DPM" or the "Company"), a leading manufacturer of luxury candles, fragrance accessories and personal care products, has been acquired by Spring Thymes Holdings, LLC ("Thymes"). VRA Partners acted as the exclusive financial advisor to DPM Fragrance.
DPM Fragrance is one of the leading and fastest-growing designers and manufacturers of candles, fragrance accessories and personal care products. The Company's three distinct luxury candle brands - Capri Blue, Aspen Bay and Found Goods Market - target a large and attractive customer base, from local boutiques to best-in-class national retailers. DPM's independent retail footprint reaches approximately 8,200 doors, including apparel, home furnishings, interior design, gift and other specialty retailers. Through its collaborative, customer-focused design approach, DPM also delivers custom and private label product lines to over 20 leading national retailers. All DPM products are hand-poured to unmatched quality standards in Starkville, Mississippi.
Thymes designs and markets unique, branded fragrances across the bath & body and home fragrance categories. Founded in 1982 and headquartered in Minneapolis, Minnesota, Thymes has a reputation as a premium, innovative brand with a unique consumer appeal. Its products are sold in over 5,000 specialty retail locations in the United States.
VRA Partners, an independent Atlanta-based investment bank, focuses on providing M&A services to leading middle-market companies and private equity firms. VRA Partners also assists companies with raising capital for growth, acquisitions, recapitalization, going-private and management buy-out transactions, and provides fairness opinions, valuations and strategic advisory services. The professionals of VRA Partners have completed more than 550 transactions across a broad range of industry sectors, including business services, consumer and retail, healthcare services and technology, industrial products and services, and technology and communications. VRA Partners, LLC is a Member FINRA/SIPC. For more information, please visit our website at www.vrapartners.com.