VRA Partners Advises HealthCare Partners in a Sale Transaction to On Assignment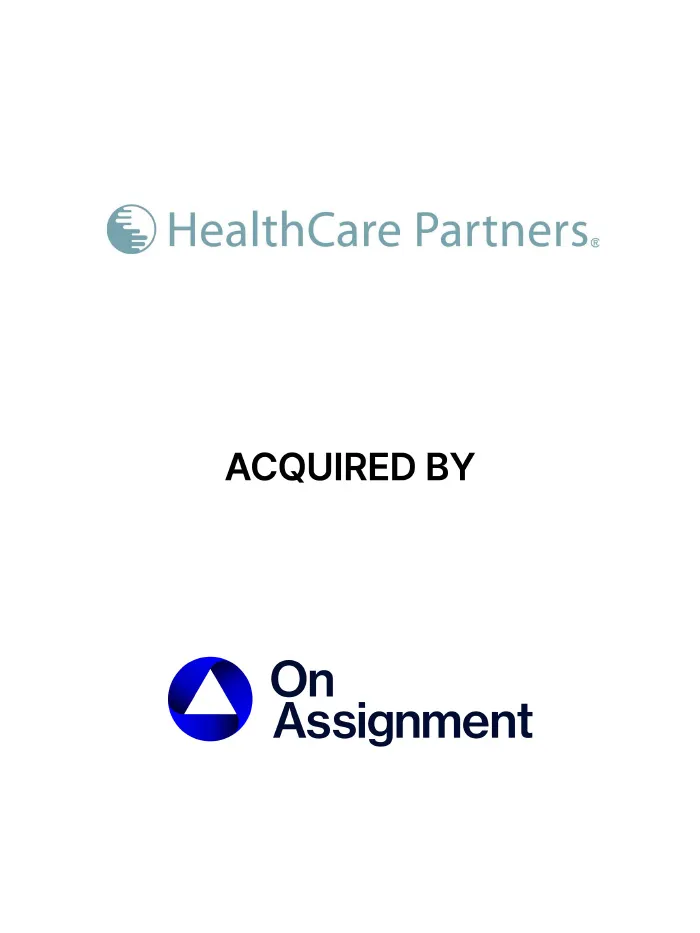 VRA Partners, LLC is pleased to announce that HealthCare Partners, Inc. ("HCP"), a privately held provider of locum tenens and physician staffing services, has been acquired by On Assignment, Inc. (NASD:ASGN, "On Assignment"), a diversified professional staffing solutions firm based in Calabasas, California. VRA Partners acted as the exclusive financial advisor to HCP. The transaction closed on July 31, 2011.
HCP, headquartered in Atlanta, Georgia, is one of the nation's leading providers of temporary physician staffing and permanent physician search services, and makes physician placements in 14 specialties across 24 states. It was recently named as the twelfth fastest growing staffing firm in the U.S. by Staffing Industry Analysts.
On Assignment is a leading global provider of highly skilled, hard-to-find professionals in the growing life sciences, healthcare and technology sectors. HCP will increase the size and presence in the southeast of VISTA, On Assignment's physician staffing division, and the subspecialties that it serves.
VRA Partners, an independent Atlanta-based investment bank, focuses on providing M&A services to middle-market companies and private equity firms. VRA Partners also assists companies with raising capital for growth, acquisitions, recapitalization, going-private and management buy-out transactions, and provides fairness opinions, valuations and strategic advisory services. The professionals of VRA Partners have completed more than 500 transactions across a broad range of industry sectors, including business services, consumer and retail, healthcare, industrial, media and technology. VRA Partners, LLC is a Member FINRA/SIPC. For more information, please visit our website at www.vrapartners.com.