VRA Partners Advises Hojeij Branded Foods on its Private Placement Transaction with Ares Capital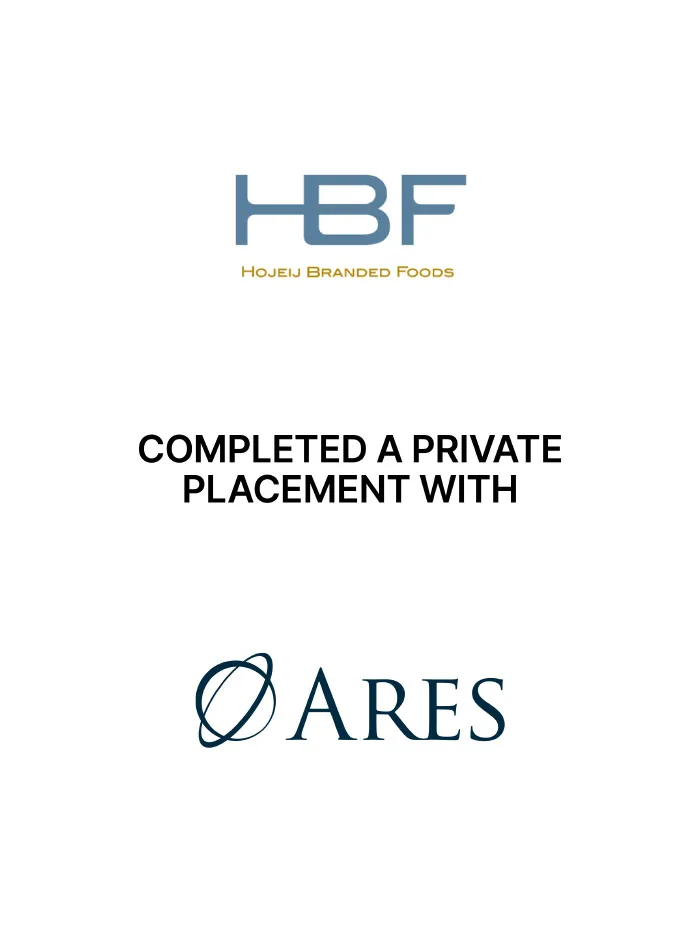 VRA Partners, LLC is pleased to announce that Hojeij Branded Foods ("HBF" or the "Company"), one of the leading and fastest growing operators of food and beverage concessions in U.S.-based airports, has completed a financing with Ares Capital Corporation (NASD: ARCC). Proceeds from the financing will be used to pay off existing debt and fund the continued expansion of the Company's restaurant portfolio in the U.S. VRA Partners acted as the exclusive financial advisor to HBF. The transaction closed on February 15, 2012.
Since opening its first airport-based restaurant in Hartsfield-Jackson Atlanta International Airport in 1996, HBF has expanded into eight other major U.S. airports and now operates mulitple restaurants in airports across the country. HBF has developed a national reputation for providing customer satisfaction by emphasizing operational execution and customer service, providing top-of-the-line food quality, and partnering with "in-demand" brands not traditionally found in airports. Given HBF's current backlog of awarded contracts, management expects to open a substantial number of additional restaurants over the next few years, doubling the size of the Company's restaurant portfolio.
VRA Partners, an independent Atlanta-based investment bank, focuses on providing M&A services to middle-market companies and private equity firms. VRA Partners also assists companies with raising capital for growth, acquisitions, recapitalization, going-private and management buy-out transactions, and provides fairness opinions,valuations and strategic advisory services. The professionals of VRA Partners have completed more than 500 transactions across a broad range of industry sectors, including consumer and retail, business services, healthcare services and technology, industrial products and services, and technology and communications. VRA Partners, LLC is a Member FINRA/SIPC. For more information, please visit our website at www.vrapartners.com.