VRA Partners Advises Integrated Healthcare Strategies on its Sale to Arthur J. Gallagher & Co.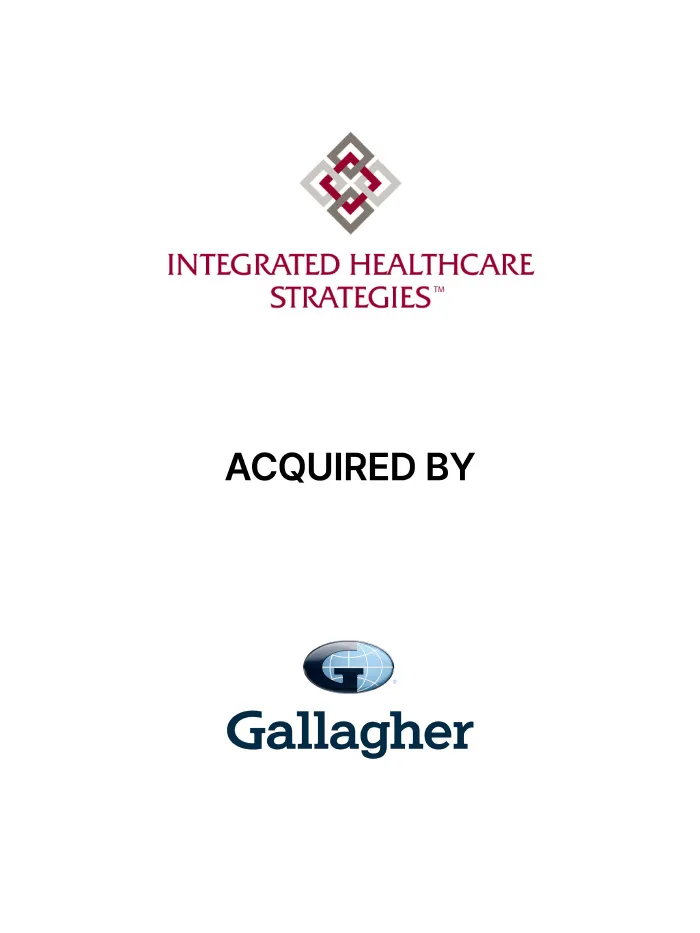 VRA Partners, LLC is pleased to announce that Integrated Healthcare Strategies ("Integrated" or the "Company"), a leading provider of strategic human resources consulting to healthcare organizations nationwide, has been acquired by Arthur J. Gallagher & Co. (NYSE: AJG). VRA Partners acted as the exclusive financial advisor to Integrated. Terms of the transaction were not disclosed.
Based in Kansas City, Missouri and Minneapolis, Minnesota, Integrated provides a comprehensive suite of strategic human resources ("HR") consulting services across a number of integrated practice areas, including compensation & benefits, physician services, HR strategy, employee and physician engagement, executive search and governance & leadership. With over 35 years serving healthcare clients, Integrated has also compiled the industry's most comprehensive database. Integrated has achieved impressive growth over the last several years by winning new client awards and continuing to expand the range of services it provides.
Arthur J. Gallagher & Co., an international insurance brokerage and risk management services firm, is headquartered in Itasca, Illinois, with operations in 30 countries and client-service capabilities in more than 140 countries worldwide through a network of correspondent brokers and consultants. According to J. Patrick Gallagher, Jr., Chairman, President and CEO, "The Integrated team will be a significant addition to Gallagher's healthcare niche and will be a great complement to our human resource, compensation and benefit consulting operations."
VRA Partners, an independent Atlanta-based investment bank, focuses on providing M&A services to middle-market companies and private equity firms. VRA Partners also assists companies with raising capital for growth, acquisitions, recapitalization, going-private and management buy-out transactions, and provides fairness opinions, valuations and strategic advisory services. The professionals of VRA Partners have completed more than 550 transactions across a broad range of industry sectors, including business services, consumer and retail, healthcare services and technology, industrial products and services, and technology and communications. VRA Partners, LLC is a Member FINRA/SIPC. For more information, please visit our website at www.vrapartners.com.