VRA Partners Advises Inventus on its Sale to Clearlake Capital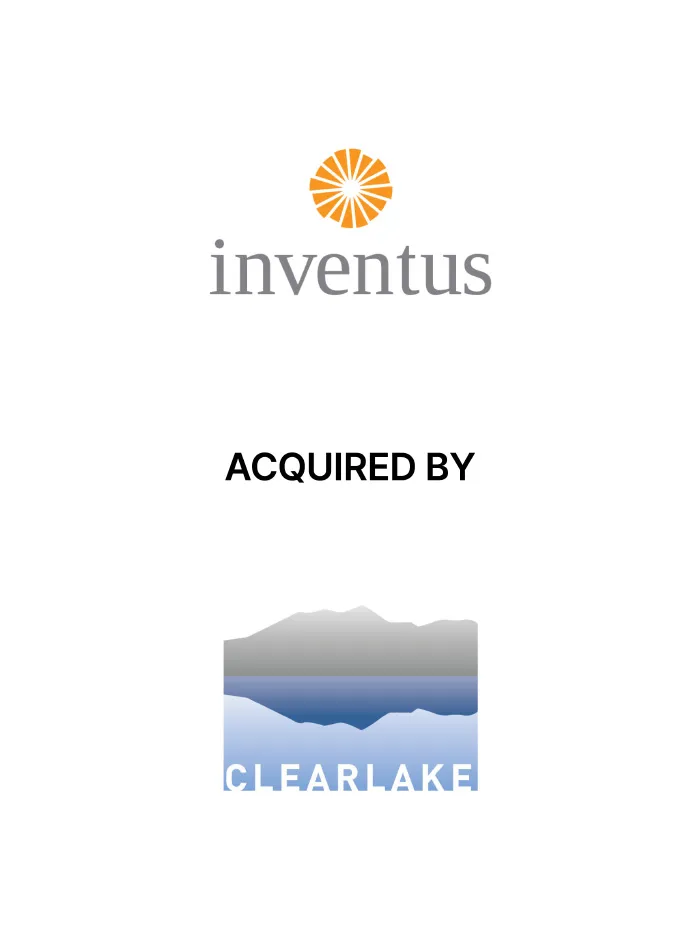 Inventus LLC ("Inventus") was acquired by Clearlake Capital Group, L.P. ("Clearlake"). Clearlake led the investment group, which included the Inventus management team and Cerca Group LLC ("Cerca Group"), a private investment firm based in New York City. VRA Partners acted as exclusive financial advisor to Inventus for this transaction. Terms of the transaction were not disclosed.
Inventus is a leading national provider of eDiscovery and litigation support services focused on streamlining data processing and review via a suite of bundled, best-of-breed technologies. Inventus's customers include AmLaw 100 law firms and Fortune 500 companies. Headquartered in Chicago, Illinois, Inventus has been providing services to law firms and corporate clients since 1991.
Clearlake Capital Group, L.P. is a private investment firm focused on special situations and private equity investments such as corporate divestitures, recapitalizations, buyouts, reorganizations, turnarounds and other equity investments. Clearlake seeks to partner with world-class management teams by providing patient, long-term capital and operational expertise to invest in dynamic businesses. Clearlake currently manages approximately $1.4 billion of equity capital, and Clearlake's founding principals have led over 50 investments totaling more than $3 billion of capital in sectors including business services and software, communication, consumer products/retail, defense/public safety, energy/power, healthcare, industrials, media and technology.
Cerca Group is a sector-focused, stage-independent private investment firm based in New York City, seeking attractive investment opportunities primarily in the business services, software, and communications sectors. Cerca Group seeks to partner with strong management teams and to add value to their efforts by leveraging its network of relationships and its sector experience.
VRA Partners, an independent Atlanta-based investment bank, focuses on providing merger and acquisition advisory services to middle-market companies and private equity firms. VRA Partners also assists companies with raising capital for growth, acquisitions, recapitalization, going-private and management buy-out transactions, and provides fairness opinions, valuations and strategic advisory services. The professionals of VRA Partners have completed more than 500 transactions with aggregate transaction value in excess of $35 billion across a broad range of industry sectors, including business services, consumer and retail, healthcare, industrial, media and technology. VRA Partners, LLC is a Member FINRA/SIPC. For more information, please visit our website at www.vrapartners.com.