VRA Partners Advises ista North America on its Sale of the Multifamily Solutions Group to Yardi Systems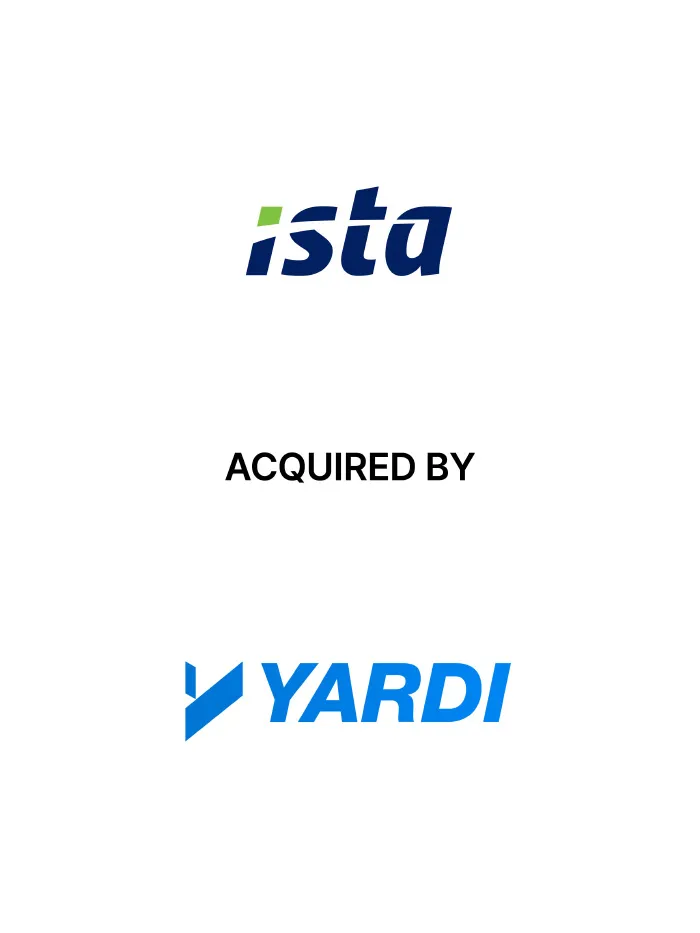 VRA Partners, LLC is pleased to announce that ista North America's Multifamily Solutions Group ("ista MSG" or the "Company"), one of the leading providers of utility management solutions in the U.S., has been acquired by Yardi Systems, Inc. ("Yardi"), a rapidly growing property management software company based in Santa Barbara, California. VRA Partners acted as the exclusive financial advisor to ista International GmbH, the parent company of ista North America. The transaction closed on May 15, 2012. Terms of the transaction were not disclosed.
Based in Alpharetta, Georgia, ista MSG is a leading provider of energy and water metering and utility billing. The Company's primary services include submetering, resident utility billing, utility expense management, convergent billing, vacant cost recovery and benchmarking and reporting. ista MSG principally serves the multifamily housing market where its systems and services are utilized in both newly constructed properties and in the retrofitting of existing properties. The Company also provides systems and services to the military housing, manufactured housing and commercial sectors.
Founded in 1984, Yardi has grown dramatically over the last two decades to become a leading provider of high-performance, investment management and property management software solutions for the real estate industry. Yardi serves clients around the world from offices in Asia, Australia, Europe, the Middle East and North America. In recent years, Yardi has increased its acquisition activity as competition in the property management software industry has accelerated. The acquisition of ista MSG will grow the company's apartment units served to approximately 700,000, making Yardi one of the largest providers of energy management services in the U.S.
VRA Partners, an independent Atlanta-based investment bank, focuses on providing M&A services to middle-market companies and private equity firms. VRA Partners also assists companies with raising capital for growth, acquisitions, recapitalization, going-private and management buy-out transactions, and provides fairness opinions, valuations and strategic advisory services. The professionals of VRA Partners have completed more than 500 transactions across a broad range of industry sectors, including business services, consumer and retail, healthcare services and technology, industrial products and services, and technology and communications. VRA Partners, LLC is a Member FINRA/SIPC. For more information, please visit our website at www.vrapartners.com.