VRA Partners Advises Mid-State Machine and Fabricating Corporation on its Transaction with KLH Capital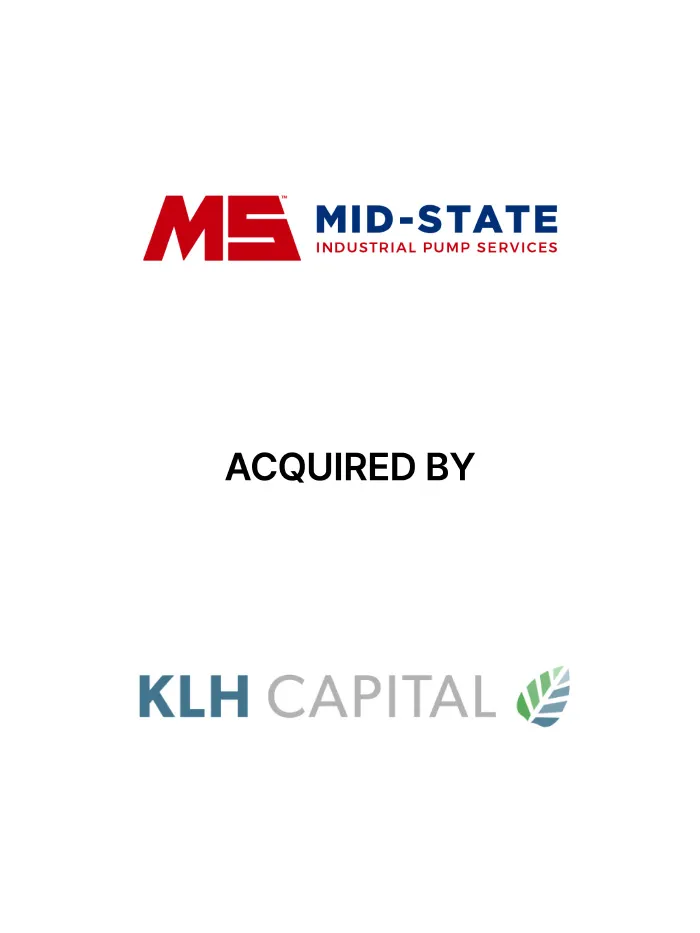 Mid-State Machine and Fabricating Corporation ("Mid-State") partnered with KLH Capital ("KLH") on October 23, 2013. VRA Partners acted as the exclusive financial advisor to Mid-State for this transaction. Terms of the transaction were not disclosed.
Based in Lakeland, Florida, Mid-State is a leading provider of outsourced fabrication, maintenance and field services to the chemical, mining, power and general manufacturing industries. Since its founding in 1973, Mid-State has grown into a complete industrial services organization serving the mission-critical needs of its customers across the country, and has expanded its facility into one of the largest machine and fabricating shops in the southeastern U.S.
KLH Capital is a SBIC-licensed private investment firm that provides capital to entrepreneurs and owners of growing manufacturing, distribution and service businesses to facilitate recapitalizations, management buy-outs, management buy-ins, family successions and other ownership transitions. KLH focuses exclusively on lower-middle market U.S. companies.
VRA Partners, an independent Atlanta-based investment bank, focuses on providing merger and acquisition advisory services to middle-market companies and private equity firms. VRA Partners also assists companies with raising capital for growth, acquisitions, recapitalization, going-private and management buy-out transactions, and provides fairness opinions, valuations and strategic advisory services. The professionals of VRA Partners have completed more than 500 transactions with aggregate transaction value in excess of $35 billion across a broad range of industry sectors, including business services, consumer and retail, healthcare, industrial, manufacturing, media and technology. VRA Partners, LLC is a Member FINRA/SIPC. For more information, please visit our website at www.vrapartners.com.