VRA Partners Advises NetVentures Corporation on its Sale To Daxko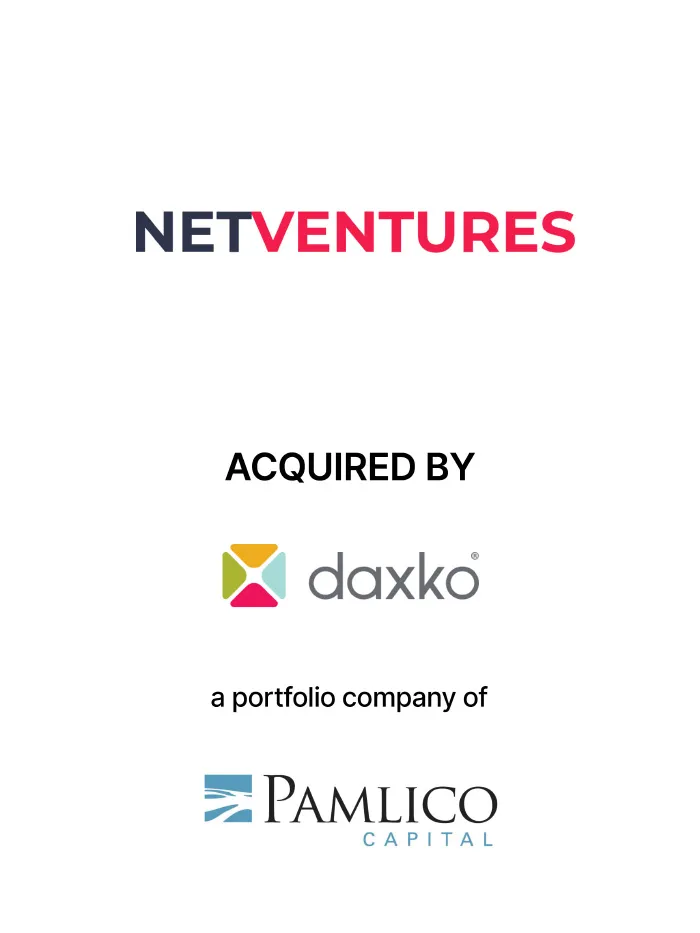 NetVentures Corporation ("NetVentures") was acquired on June 5, 2014 by Daxko, LLC ("Daxko"), a portfolio company of Pamlico Capital. VRA Partners acted as exclusive financial advisor to NetVentures for this transaction. Terms of the transaction were not disclosed.
Based in Roanoke, Virginia, NetVentures is a leading provider of Software-as-a-Service solutions for YMCAs and Jewish Community Centers nationwide. NetVentures' technology helps YMCAs, JCCs and YWCAs grow their operations, improve engagement and better serve their communities. NetVentures is consistently recognized as one of the fastest-growing providers of software and related services and supports more than 225 associations, 500 branches and 10,000 users.
Daxko, based in Birmingham, Alabama, is a leading provider of mission-critical software solutions to member-based nonprofits. Daxko's solutions help customers achieve high levels of operational efficiency, strong fiscal management and increasingly engage the community to expand their mission. Daxko employs over 200 professionals across the Southeast.
VRA Partners, an independent Atlanta-based investment bank, focuses on providing merger and acquisition advisory services to middle-market companies and private equity firms. VRA Partners also assists companies with raising capital for growth, acquisitions, recapitalization, going-private and management buy-out transactions, and provides fairness opinions, valuations and strategic advisory services. The professionals of VRA Partners have completed more than 500 transactions with aggregate transaction value in excess of $35 billion across a broad range of industry sectors, including business services, consumer and retail, healthcare, industrial, manufacturing, media and technology. VRA Partners, LLC is a Member FINRA/SIPC. For more information, please visit our website at www.vrapartners.com.