VRA Partners Advises Premier Performance on its Sale to Capital Partners Private Equity Income Fund, L.P. II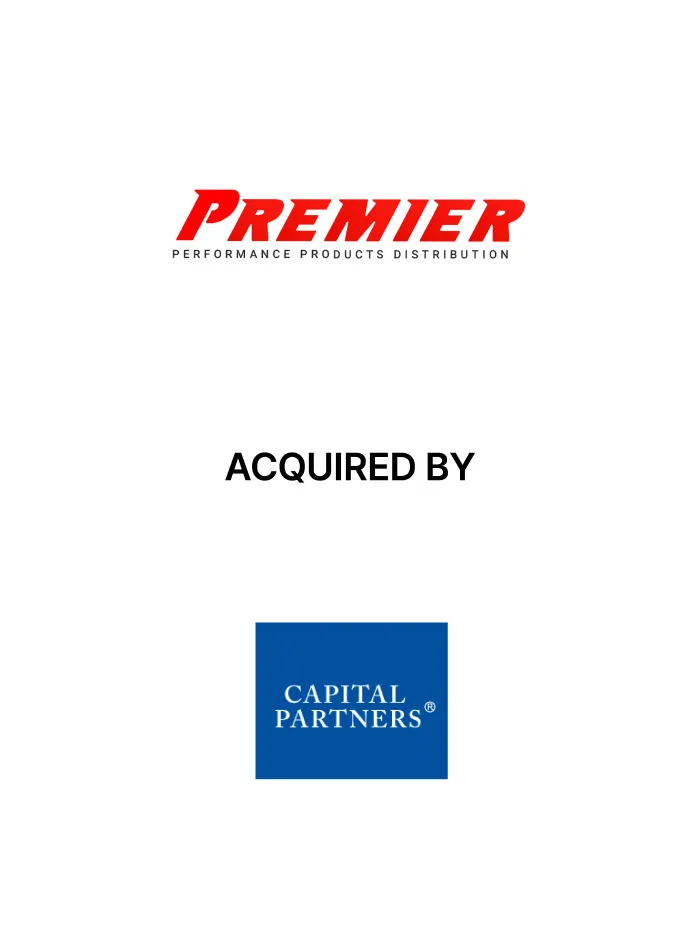 VRA Partners, LLC is pleased to announce that Premier Performance, LLC and its affiliated entities (collectively "Premier") have been acquired by Capital Partners Private Equity Income Fund, L.P. II, an affiliate of Capital Partners, Inc. ("Capital Partners®"), Brighton Partners, LLC ("Brighton Partners") and members of Premier's senior management. Premier was previously majority owned by Brighton Partners. VRA Partners acted as the exclusive financial advisor to Premier for this transaction. Terms of the transaction were not disclosed.
Based in Rexburg, ID, Premier is a leading wholesale distributor of aftermarket diesel performance parts and accessories, including electronics, engine and fuels systems, exhaust systems, air intakes, filters and drivetrain components primarily for heavy-duty pickup trucks. In 2012, Premier expanded into the Jeep / off-road market through the acquisition of Northridge 4×4, LLC, a leading online retailer and installer of premium performance parts and accessories for the Jeep / off-road market. Since its founding in 1999, Premier has grown from a single product distributor into a leader in the automotive aftermarket distribution industry with over 6,700 active dealers, 300 product lines and 17,000 SKUs.
Capital Partners®, headquartered in Norwalk, Connecticut, and founded in 1982, is a private equity firm that acquires and builds small and middle-market manufacturing, distribution and service companies. Capital Partners® invests using higher-equity and low-debt capital structures to provide stability and allow companies to grow while making quarterly distributions of excess cash flow to all shareholders. This structure is often attractive to business owners considering reinvestment or continued involvement in the business post transaction. Capital Partners® works closely with management teams to develop strategies for portfolio companies, as well as providing resources to execute plans and build stronger businesses.
Brighton Partners is an Atlanta based private equity firm which seeks to invest in value-added distribution and services companies with significant potential for long-term growth. In addition to capital, Brighton Partners brings analytical tools, systems expertise, industry insight, and hands-on small business investing experience to each of its portfolio companies.
VRA Partners, an independent Atlanta-based investment bank, focuses on providing M&A services to middle-market companies and private equity firms. VRA Partners also assists companies with raising capital for growth, acquisitions, recapitalization, going-private and management buy-out transactions, and provides fairness opinions, valuations and strategic advisory services. The professionals of VRA Partners have completed more than 550 transactions across a broad range of industry sectors, including business services, consumer and retail, healthcare services and technology, industrial products and services, and technology and communications. VRA Partners, LLC is a Member FINRA/SIPC. For more information, please visit our website at www.vrapartners.com.