VRA Partners Advises Southwire on its Acquisition of Seatek Company Incorporated Assets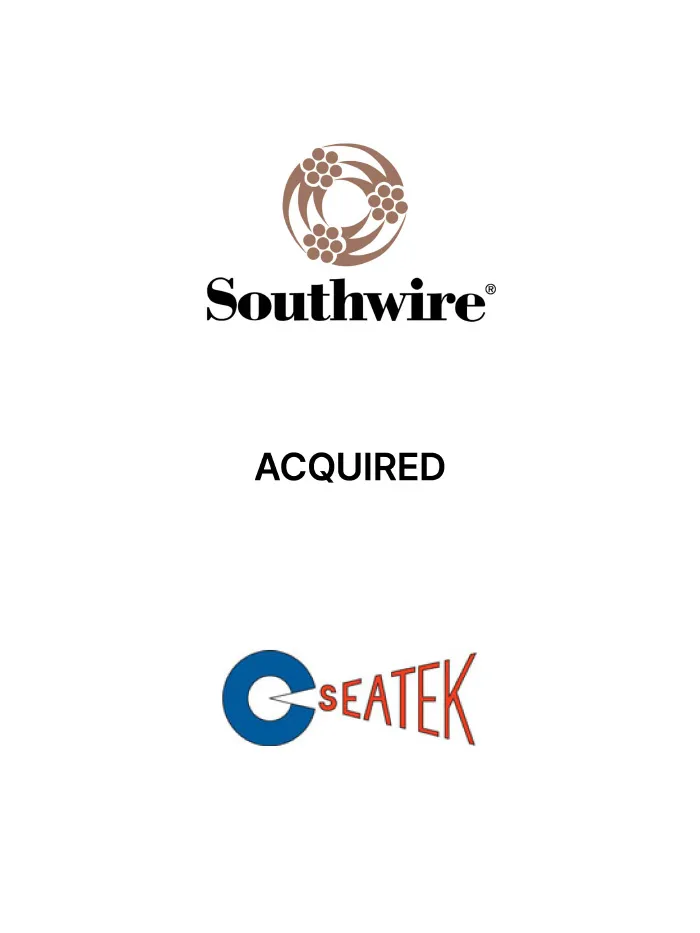 VRA Partners, LLC is pleased to announce that Southwire Company, LLC ("Southwire" or the "Company"), North America's largest manufacturer of electrical wire and cable, and a leading supplier of tools, equipment and accessories used in connection with wire and cable, has acquired the assets of Seatek Company Incorporated ("Seatek"), a manufacturer of hand tools and motorized equipment for electricians and contractors. Seatek's assets were acquired by Southwire's Tools and Assembled Products Division. The transaction closed on September 17, 2015. VRA Partners acted as the exclusive financial advisor to Southwire on this transaction. Terms of the transaction were not disclosed.
Founded in 1950 and based in Carrollton, Georgia, Southwire has grown into the world's largest privately-owned producer of electrical wire and cable. Southwire's Tools and Assembled Products Division manufactures and markets electrical tools and accessories for both commercial and consumer markets, with a focus on cable installations and categories adjacent to wire and cable. Its products include contractor equipment, hand tools, test and measuring devices, contractor electrical products, consumer electrical products and other job-completing accessories.
Seatek Company Incorporated, a manufacturer of armored cable cutting tools and accessories, headquartered in Stamford, Connecticut, has been a leading provider of patented hand-tools to electricians and contractors for over 20 years. Seatek's assets will enable Southwire's Tools and Assembled Products Division to expand the division's product offerings with Seatek's vastly successful Roto-Split tool for stripping armored wire.
VRA Partners, an independent Atlanta-based investment bank, focuses on providing M&A services to middle-market companies and private equity firms. VRA Partners also assists companies with raising capital for growth, acquisitions, recapitalization, going-private and management buy-out transactions, and provides fairness opinions, valuations and strategic advisory services. The professionals of VRA Partners have completed more than 550 transactions across a broad range of industry sectors, including business services, consumer and retail, healthcare services and technology, industrial products and services, and technology and communications. VRA Partners, LLC is a Member FINRA/SIPC. For more information, please visit our website at www.vrapartners.com.